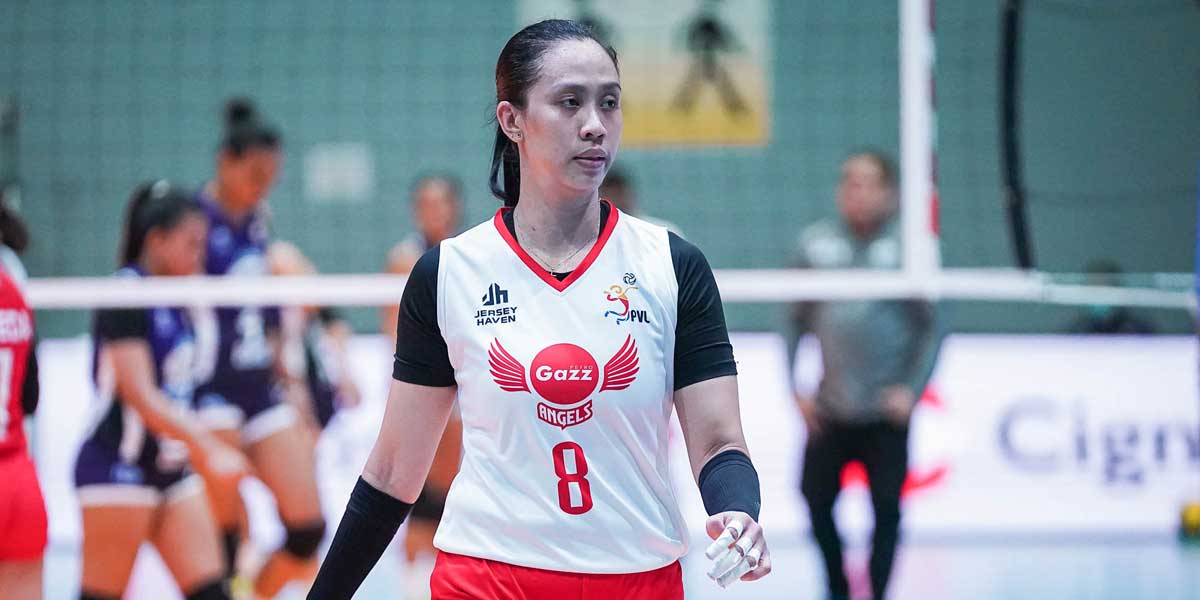 By Leobert Julian A. de la Peña
The new-look Petro Gazz Angels showed instant chemistry and immediately grabbed their first win in the 2022 Premier Volleyball League (PVL) against the BaliPure Water Defenders, 25-14, 25-20, 23-25, 25-21.
Petro Gazz's huge off-season pick-ups in MJ Philips and Aiza Maizo-Pontillas proved to be the edge in their win as the two veterans prevented any sort of comeback from the Water Defenders.
After BaliPure gained the confidence they needed with a third set victory, the duo of Philips and Pontillas took over in the last set and were also the vocal leaders of the team during their defensive possessions.
Philips finished the game with 12 points while Pontillas had 10 markers backstopped by the scoring and all-around efficiency of Gretchel Soltones who tallied 12 points, 14 digs, and 11 receptions.
"BaliPure's lineup is nice, and we know they are fighters. They're younger, and they have more spring in their step, so as expected, they lasted with us," said Petro Gazz head coach Jerry Yee.
It was all Petro Gazz in the first two sets as their well-placed offensive executions shocked the unprepared BaliPure middle blockers who were always out of position each time Philips, Pontillas, and Soltones led the attack.
Janine Marciano attempted to spark a BaliPure comeback after helping her team get back within striking distance and finished with 19 points but Petro Gazz was too much on both ends of the floor.
Petro Gazz will have several days of rest before taking on the tough challenge from the PLDT High Speed Hitters on Monday.