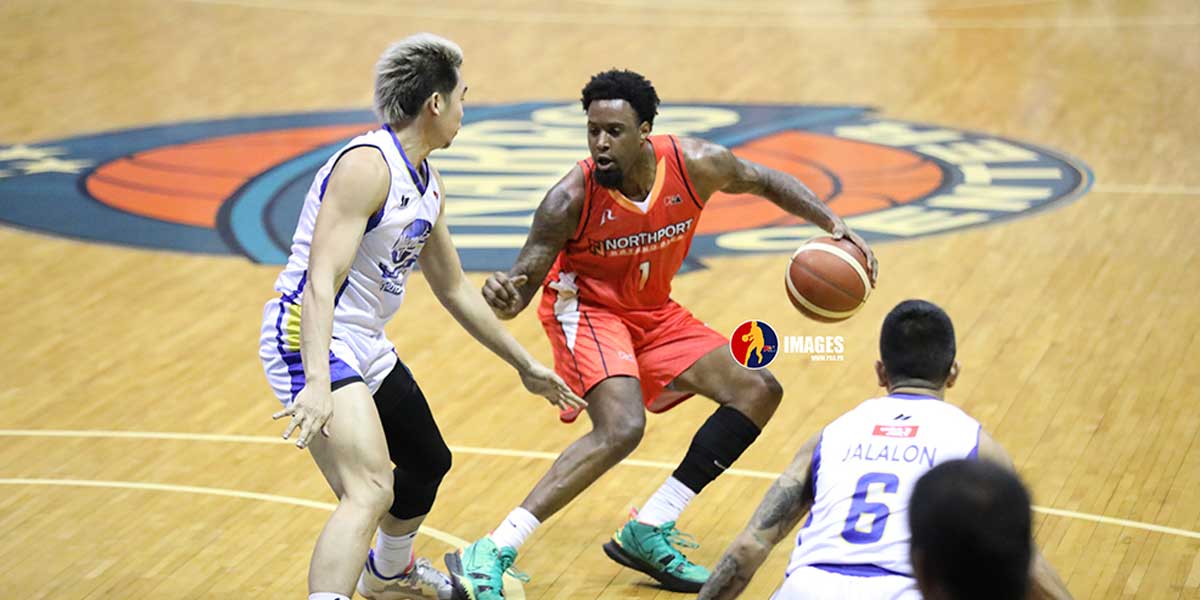 By Leobert Julian A. de la Peña
The NorthPort Batang Pier played one of their best games of the conference after dealing the mighty Magnolia Hotshots squad with its first loss in the PBA Governor's Cup, 103-101.
Batang Pier's import former Orlando Magic sniper Jamel Artis shot the lights out and finished the game with 42 points including the dagger jumper that sealed the win for his team.
Deadlocked at 99 with 51 seconds left, the savvy NorthPort import sized up Rafi Reavis who was tasked to defend him in the perimeter and just effortlessly splashed the clutch jumper to give them the lead.
After converting his cold-blooded jumper, Artis then sank two clutch free throws to help NorthPort get back in the winning column.
It was the Batang Pier who was leading at the start of the first half when veteran and former league MVP Arwind Santos caught fire in the first quarter and led the young guns to a comfortable lead.
However, Magnolia's never-say-die attitude was in full display after negating NorthPort's 19-point lead when they regained it at the 4:20 mark of the final canto, 86-88.
When the Hotshots started to get their groove back through the offense of their import Mike Harris, Artis put the whole team on his back and scored consecutive step-back jumpers.
Jamie Malonzo then helped get the lead back for NorthPort after a tough and-one finish with 2:47 left in the fourth.
With the huge victory, the Batang Pier team improved to 2-5 and grabbed the win without their superstar Robert Bolick who was called up by the Gilas Pilipinas national team for the FIBA Asia qualifiers February window.