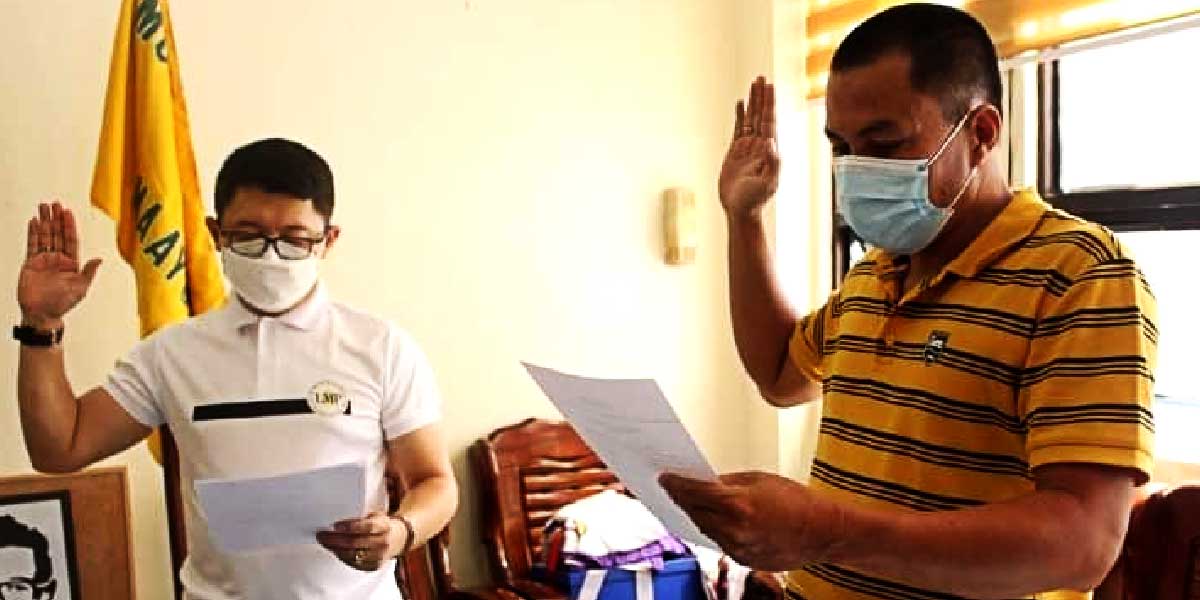 By Felipe V. Celino
ROXAS CITY, Capiz— The number one kagawad of Brgy. Poblacion Ilaya Maayon, Capiz took his oath of office Monday as replacement for the late punong barangay Jenifer Alovera who succumbed to the coronavirus disease 2019 (COVID-19).
Rogien Diaz took his oath before Maayon Mayor Reymund Malapajo to continue the remaining term of Alovera.
Malapajo confirmed that the remains of Alovera was cremated on April 8.
He added that the quarantine period for Alovera's immediate family had already lapsed but they asked for another five days of quarantine.
Malapajo said Sangguniang Bayan members who had direct contact with Alovera had no COVID symptoms.
He said the session at the municipal council might possibly be held on April 14 after it was suspended after Alovera's death.
At present, the municipal council has yet to recommend any of the incumbent village chiefs of the town to replace Alovera.