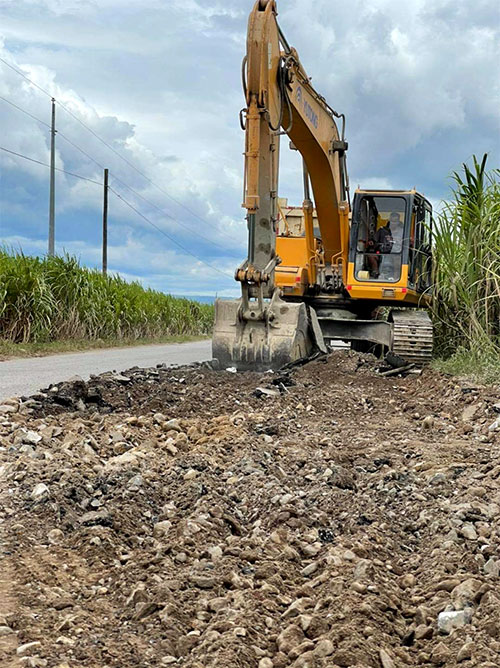 By Dolly Yasa
Bacolod City – Mayor Ella Garcia Yulo of Moises Padilla, Negros Occidental said Monday that the Department of Public Works and Highways (DPHW) has started the repair and rehabilitation of the major road network in the town.
The poorly maintained road network that stretches from the entrance of the town to the town proper and links the Oriental side of Negros Island through Canlaon has been the woe of residents and travelers alike for the past two decades.
The mayor told Daily Guardian here that the DPWH has started the clearing operations last week.
She said the repair and rehabilitation of the road network is part of the Tourism Road Infrastructure Program (TRIP) of the DPWH.
It covers the section from Crossing Magallon to Barangay Guinpanaan including the bridges.
Yulo said that based on the program of DPWH, the repair should start in the town proper from Barangay 1 to Barangay 4, however she requested the agency to start the repair at Barangay Magallon because the road is so dilapidated as it is the main entrance point to the town.
Earlier, Yulo said she has written DPWH regional director Lea Delfinado requesting for the repair and rehabilitation of the road network.
Definado replied that it will be included in the TRIP program.
Yulo said Negros Occidental Governor Eugenio Jose Lacson allocated P30 million for the repair of a segment of the road from Crossing Magallon to the bridge.
The project will start next month with the completion of the bidding.
DPWH will work on the segment after the bridge up to Barangay Guingpanaan.