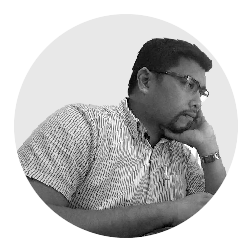 By Francis Allan L. Angelo
I first met Engr. Edgar Mana-ay in early 2000 at the height of the advocacy to improve the power supply of Iloilo City, which at that time was reeling from recurring brownouts and expensive electricity.
As a former engineer of the Philippine National Oil Co., Sir Edgar was one clear-eyed expert on the nuances and uniqueness of the energy sector. But he was not the usual highfalutin expert who bored people with jargons as he had the common touch and a layman's insight.
Somehow, one of Manong Edgar's legacy is to help bring out Iloilo City of the darkness and reach its current status as a business hub in the country.
Even if he has accomplished his passion to help improve the city and province's power situation, Manong Edgar continued his advocacy by writing columns on diverse scientific and engineering issues, especially on water, waste management, watershed conservation, among others.
His Bare Facts columns in Daily Guardian became the reference point of journalists and he later became a familiar voice in several radio stations that tackled issues on power, water, and the environment.
Manong Edgar always paid it forward, especially to his hometown Pavia where he became a consultant on water. His biggest legacy is the passage of an ordinance regulating the use of surface and underground water resources in the town, which served as a best practice model for other local government units.
He was also a resource person of the Iloilo provincial government in crafting some measures related to water resources, particularly the mega-dam project in Calinog.
He was also a very good friend, always thoughtful in very surprising ways. Every time he and his wife Ma'am Ludelia would fly to the US to visit their children and grandchildren, he would always call and ask me for pasalubong or homecoming gifts. He was one of my main contributors to my Starbucks mug collections.
One can also glean from his columns his deep faith and spirituality. Among his more poignant Facebook posts was on Easter Day 2021: "It is finished (Words of Triumph)." For Manong Edgar, the end is actually not a loss, rather a victory of the human spirit steeped in faith.
Manong Edgar turned 80 on July 22, 2020, but his age never showed in the way he moved, talked, and laughed. Heck, he even shames me when driving. I should know because I once hitched a ride with him when we visited one of his projects in Pavia.
The last time that Manong Edgar and I worked together was when he became my co-host in our weekly radio program Daily Guardian on Air on May 21, 2021. Our guest was Iloilo City Environment and Natural Resources Office chief Engr. Noel Hechanova who discussed about solid waste and water resources management in the city.
When he fell ill from COVID-19 several weeks later, Manong Edgar asked me to get more information from Engr. Hechanova about his upcoming column. I told him to relax in the meantime as he can write more pieces when he recovers. Days later, he asked for prayers while at the hospital, and I replied that he was tougher than anyone I knew and that he can surpass that particular challenge.
On June 21, or a month and a day before Manong Edgar was to turn 81, our founding publisher Mr. Lemuel Fernandez informed me that Manong Edgar passed away due to cardiac arrest. The saddest part was he was supposed to go home on the day he died after more or less a week of fighting COVID.
One of the last persons to talk to Manong Edgar is another good friend, Dr. Florentino Alerta who lifted his spirits while at the hospital. Dr. Alerta even called him on Father's Day and told him "This is your day."
We will miss Manong Edgar in the Daily Guardian family. He was always present in every turning point of the paper. He never missed any event or party we held. He always greeted us on our birthdays. He was a big part of our lives and DG.
Rest well Manong Edgar. We will meet again for sure.