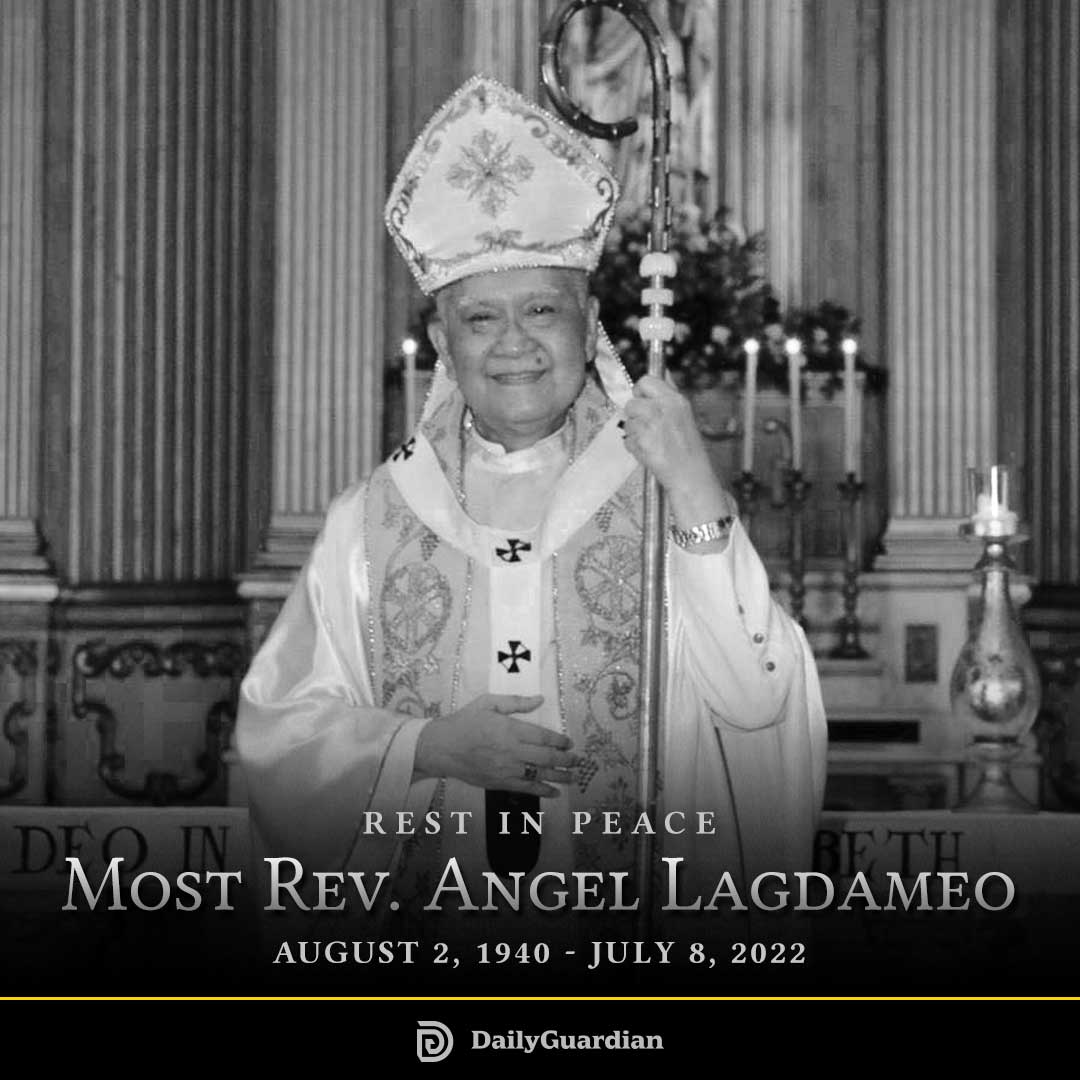 The remains of Jaro Archbishop Angel Lagdameo, a former president of the Catholic Bishops' Conference of the Philippines (CBCP), will lie in state at the Jaro Cathedral from July 12 to 18, 2022 for viewing for those who would like to pay their last respects.
The Archdiocese of Jaro through its Commission on Social Communications announced in its social page that a rite of reception and transfer of the remains of Lagdameo will be held at the Jaro Cathedral on July 12 at 11:00 a.m. and will be followed by a mass at 12:15.
Thereafter, the remains of Lagdameo shall be open to the public for viewing which shall end at 10:00 p.m.
Before this, remains of the late archbishop were taken to St. Vincent Ferrer Seminary for private viewing and prayer offerings from July 9 until July 12.
The funeral mass for the late archbishop shall be held on July 19 at the Jaro Metropolitan Cathedral and the burial rites will be held inside the Jaro Cathedral.
Lagdameo died on Friday, July 8, 2022, according to the Archdiocese of Jaro. He was 81.
Initial reports indicated that Lagdameo died after being confined at the St. Paul's Hospital in Iloilo City for two weeks.
Lagdameo served as archbishop of the Archdiocese of Jaro from May 9, 2000 to Feb. 14, 2018. Pope Francis accepted his resignation at the age of 77 in 2018.
He also served as the president of CBCP from December 2005 to December 2009 and vice president for two terms. (DG)