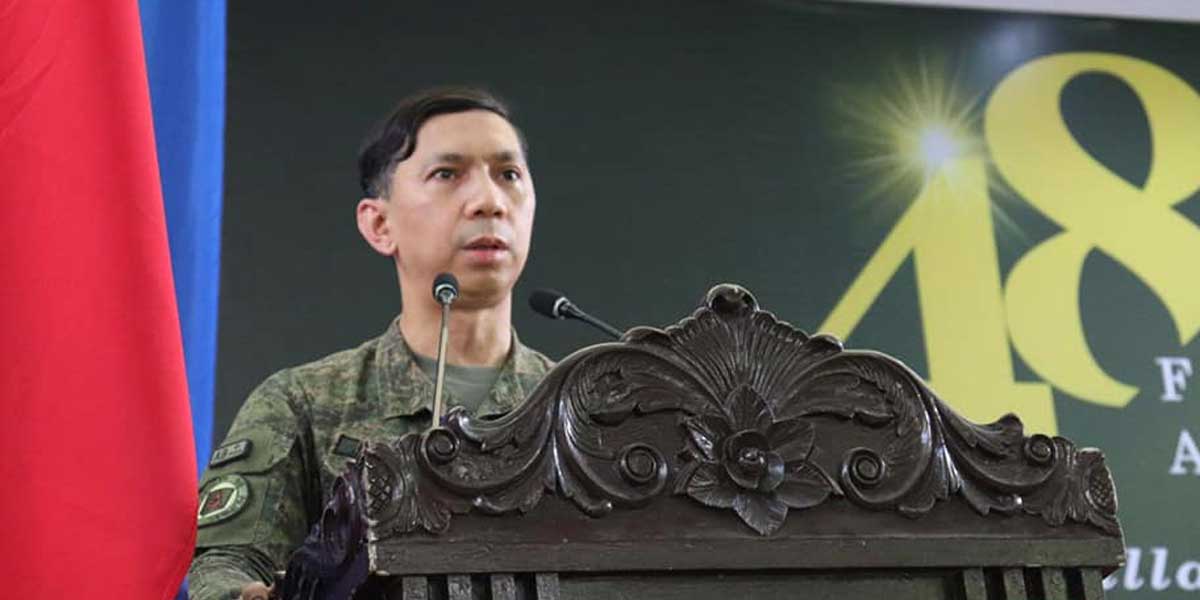 By Jennifer P. Rendon
If the Philippine Army's 3rd Infantry Division is to be asked, the biggest peace and stability threat to the national and local elections on May 9, 2022 would still be the Communist Party of the Philippines-New People's Army (CPP-NPA).
That's why, "the Philippine Army has been relentless in its operations against what we feel and what we see is the biggest threat to our elections – the CPP-NPA," Major General Benedict Arevalo, 3rd ID commander, said.
Arevalo made the remarks during the simultaneous multi-agency send-off ceremony on May 4 at the Police Regional Office 6 (PRO-6) headquarters at Camp Martin Delgado, Iloilo City.
"That's why we have been relentless in the past few months in our anti-insurgency campaign and we have been successful in actually deterring and countering their terroristic activities," he said.
Arevalo said the formation of security forces brought them hope and desire to have a safe and secure elections.
While the 3rd ID is committing more than 3,000 personnel for actual election duties, he said more are guarding and are on alert in different camps and detachments all over the region who are ready to carry out offensive operations, if necessary.
On Tuesday evening, an encounter happened between suspected NPA members and government troops in Candoni town, Negros Occidental.
A certain Anthony Tecson alias "Kisap/Boca," 16, and a medic of Sentro de Grabidad Negros Platoon 2, died during the clash.
Arevalo said that it was the 20th clash for the year in Negros.
As it is, NPAs still pose as the serious threat in our community, he added.
But with the directions and support from Commission on Elections and the help other law-enforcement agencies and stakeholders, Arevalo is confident that safe and peaceful electrons could be achieved.
Meanwhile, Police Major Gen. Remus Zacharias Canieso, Area Police Command (APC)-Visayas deputy chief, agreed with Arevalo's statement the NPA is a potent threat to the region's security.
But he cited that the Philippine Army's efforts to clear the region would raise the confidence level of policemen who would be deployed to areas where there are reported rebel sightings.