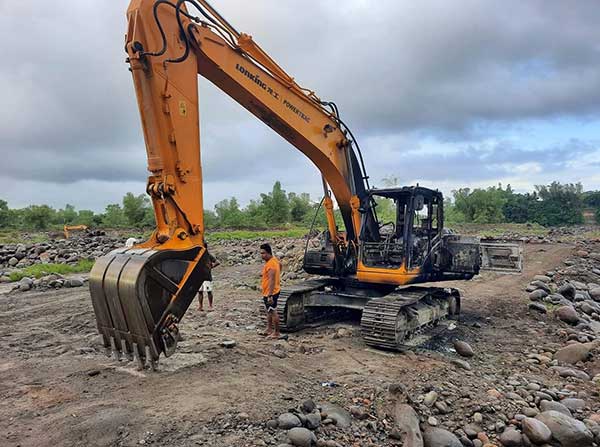 By Glazyl Y. Masculino
BACOLOD City – An estimated P15 million worth of heavy equipment was allegedly burned by suspected New People's Army (NPA) at Barangay Consing, E.B. Magalona, Negros Occidental yesterday.
Police Lieutenant Robert Petate, officer-in-charge of Silay City Police Station, said they received a call around 6 a.m. initially reporting that the incident happened at Barangay E. Lopez in the said city.
Petate said they proceeded to the area, along with the personnel of 1st Provincial Mobile Force Company, and some Citizen Armed Force Geographical Unit (Cafgu) to verify the report.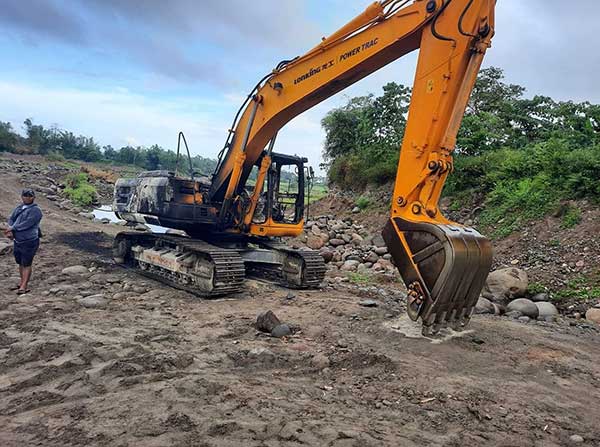 Petate said that when they arrived, they found out that the incident originally happened at Barangay Consing, E.B. Magalona which can be accessed via another village in Silay City.
Petate said that the caretaker discovered around 5 a.m. that three backhoes were already destroyed, adding that the burning may have been done by unidentified perpetrators around midnight.
Petate also said that some paraphernalia were recovered from the scene, including a red flag, and signages with the words "NPA checkpoint."
The signage was placed at Barangay Kapitan Ramon, 1.5 kilometers away from Barangay Consing, he added. No injuries were reported.
Despite the signage linking the NPA to the incident, Petate said they could not yet establish if the rebels were indeed behind the burning.
He said they already turned over the investigation to the adjacent police station after confirming that the location is under the jurisdiction of E.B. Magalona Municipal Police Station.