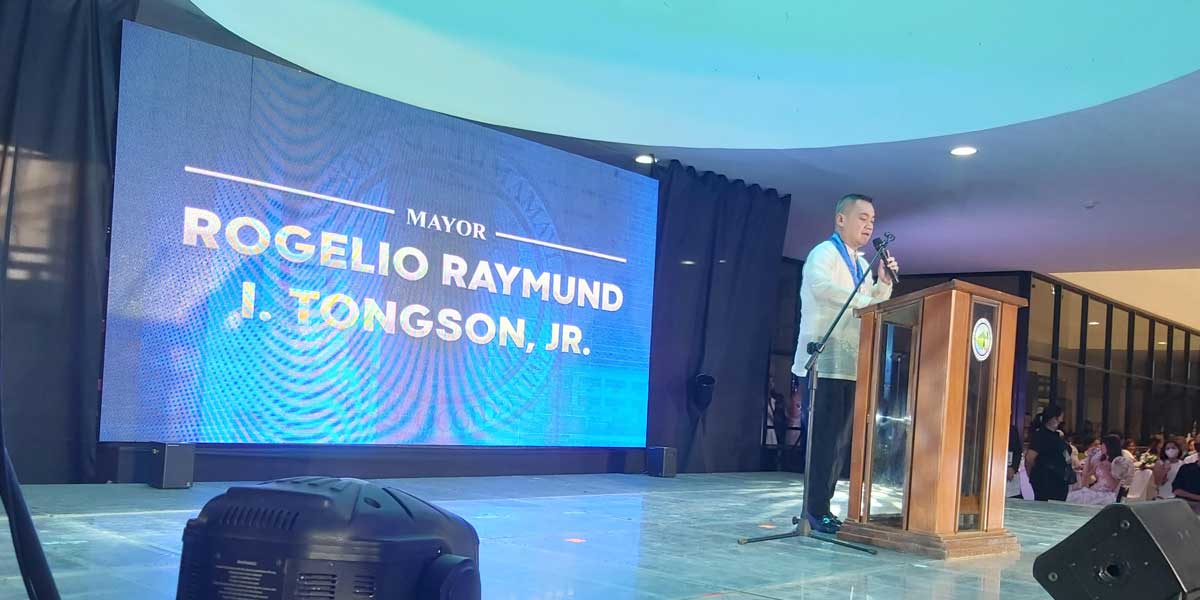 By Dolly Yasa
BACOLOD City – Re-elected Himamaylan City Mayor Raymund Tongson vowed to pursue massive development in all aspects of the city in the next three years.
Tongson made the commitment during the inauguration of all city officials who won in the recently concluded election where he won his second term.
With Tongson during the inauguration Wednesday afternoon was re-elected Vice Mayor Justine Gatuslao, his running mate and ten councilors, 8 of whom are his party mates.
Tongson told reporters here that "we will undertake massive development in all areas, in all aspects that will benefit the people of this city."
He said that the development of the city has been slow compared to other LGUs, citing that there is big difference now as far as progress and development of the city is concerned compared to three years ago.
However, he said the pandemic has slowed these development efforts.
Hoping that things will be better as far as the pandemic is concerned, Tongson said that massive effort will be exerted on all programs utilizing government resources to its fullest.
He also imparted that there are dredging and flood control initiatives to address flooding problems in the city.