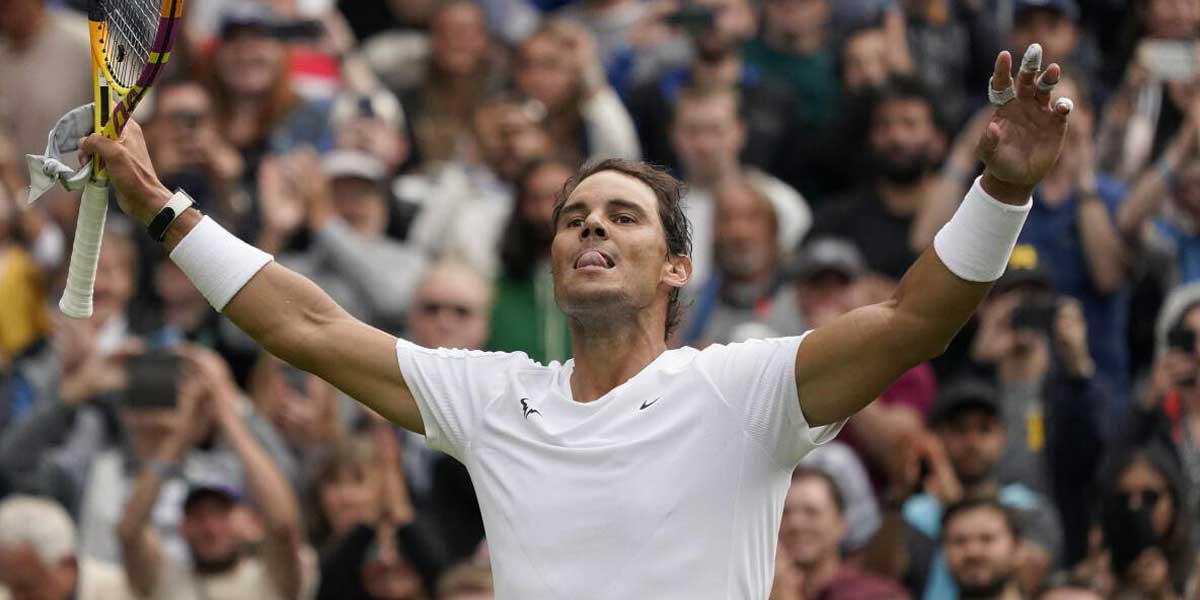 By Leobert Julian A. de la Peña
Rafael Nadal is back in London for the 2022 Wimbledon Grand Slam tournament and made quick work of Francisco Cerundolo from Argentina- 6.4, 6.3, 3.6, 6.4.
Fresh off a 22nd Grand Slam championship after winning the French Open, Nadal made sure the surface change won't affect his performance despite a short time practicing on the grass court.
It was a classic offensive display for the Spanish lawn tennis icon after overwhelming the Argentine with his barrage of laser-quick forehands that set up his attack for the first set win.
Nadal didn't skip a beat during the first set and took advantage of Cerundolo's sloppiness in the baseline game which resulted in easy ground stroke winners for the Spanish.
The reigning French Open champion continued his hot offensive streak in the second set and started to go inside the net area for several flawless serve-and-volley points.
Cerundolo showed some signs of life in the third set when he stunned the Spaniard after finally scoring a service break that helped him regain the momentum.
Things went Cerundolo's favor after Nadal compiled a series of unforced errors which were turned into points.
The challenger from Argentina went on to take the third set and was in a comfortable position after staying patient in the long rallies against Nadal in the fourth.
However, the more experienced Nadal regrouped and went aggressive again in the baseline game, breaking Cerundolo's service while holding his possession for the fourth set lead.
Nadal then sealed the fourth and final set with a pair of down-the-line forehand bombs that wowed the crowd and denied Cerundolo of tying the set and the match upset.