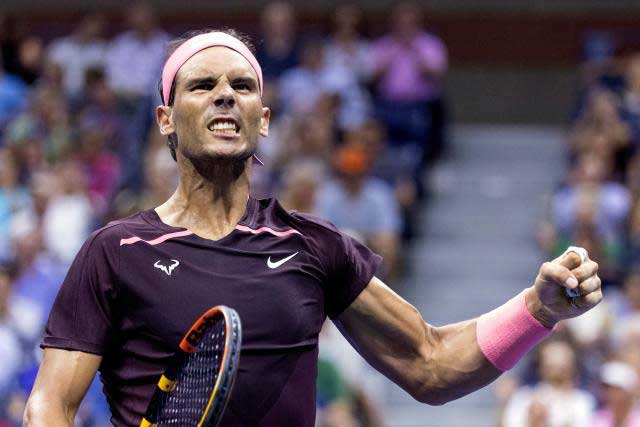 By Leobert Julian A. de la Peña
Tennis icon Rafael Nadal opened his 2022 US Open campaign with a convincing victory against challenger Rinky Hijikata- 4.6, 6.2, 6.3, 6.3- and qualified for the second round of the tournament.
Despite facing an early scare after dropping the first set, Nadal quickly bounced back and flipped the switch in the next three sets to score a counter sweep.
Hijikata, the ranked no. 198 male tennis player by the Association of Tennis Professionals (ATP), stunned the whole Arthur Ashe Stadium after pulling off an upset in the opening set.
The up-and-coming Australian tennis player capitalized on Nadal's unforced errors including a bunch of double faults that awarded Hijikata with easy scores.
When Nadal attempted to break back Hijikata's service, the Australian powerhouse refused to fold and scored two crucial down-the-line forehand bombs that helped him take the first set, 6-4.
However, Nadal was able to take control of the match by minimizing his unforced errors and holding strong with his service possessions.
At that point the Spanish sensation made it look easy and just bullied his way in all three remaining sets.
From no break points scored in the first set, Nadal quickly increased his tally to five which also became a major factor in his comeback.
Hijikata showed signs of life midway in the third set after finding success attacking the net area but Nadal played with force and unleashed several vicious baseline strokes that kept the Australian guessing in the remaining sets.
With the win, Nadal will be setting up a duel with familiar foe Fabio Fognini who prevailed over the tough challenge of Aslan Karatsev in five grueling sets.