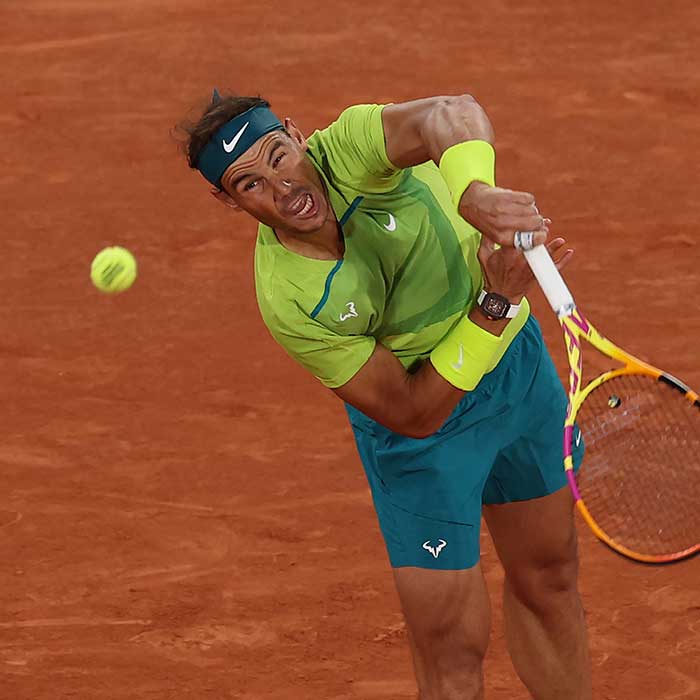 By Leobert Julian A. de la Peña
Rafael Nadal continued his dominant run and emerged victorious against Novak Djokovic in the 2022 French Open battle of the living legends – 6.2, 4.6, 6.2, 7.6 – to advance to the semifinals.
Nadal is once again back in top shape despite his past injuries after only dropping one set against the world's no. 1 male tennis player.
Nadal was all over the place from the get-go and scored an early momentum boost after breaking Djokovic's first service possession to go up 1-0 in the match.
The Spanish sensation then never looked back and snowballed his way in the first set to take a commanding 6-2 lead heading into the second set.
It was the same scenario during the second period after Nadal once again broke Djokovic's service and went up 3-1 but the Serbian superstar showed nerves of steel and came back with his own break to deadlock the set at 3-3.
Djokovic then started to pick up his pace and forehand rhythm after the much-needed service break and countered with his own run to clinch the second set and get back in the driver's seat.
Just when the world's no. 1 player thought he figured out how to counter Nadal's insane top-spin game, the Spaniard once again broke through in the third and unleashed an array of service return aces that stunned Djokovic several times.
Nadal pulled off weird forehand winner angles which wowed the crowd and began to suck the life out of Djokovic, slowing his work rate down until the fourth and final set.
Every time Djokovic attempted to make a run, Nadal would come back strong and engage him in long baseline exchanges which favored him the most.
The huge win gave Nadal his third win in their last four head-to-head matchups that all took place on the clay court, two at Roland Garros and one in Rome, Italy during the ATP Masters.