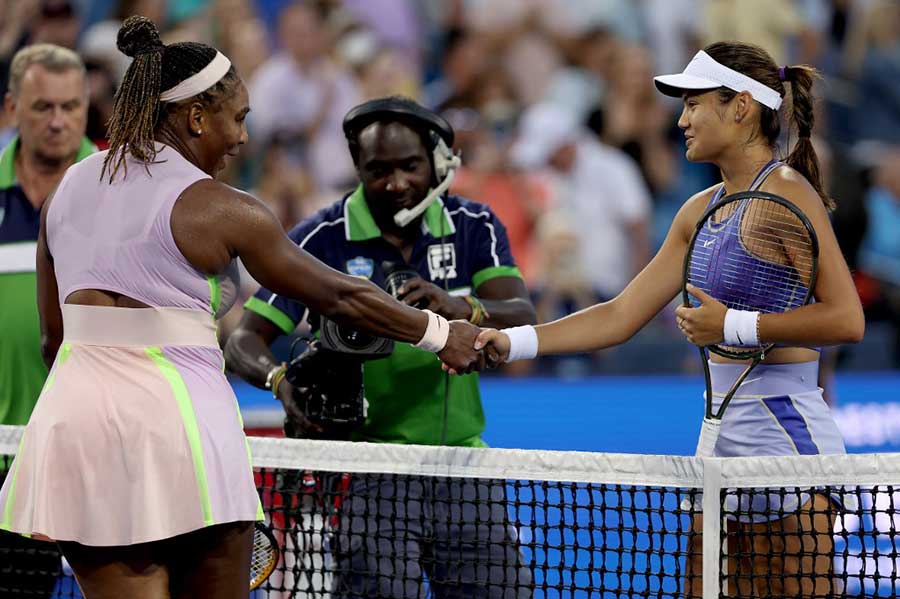 By Leobert Julian A. de la Peña
Young tennis star Emma Raducanu handed tennis icon Serena Williams a crushing defeat- 6.4, 6.0- during the 2022 WTA Cincinnati Masters tournament.
The former US Open champion had no plans to give Williams a last hoorah following her retirement announcement and overwhelmed her with her power and court mastery.
Williams, who weeks ago announced that she will be stepping away from the sport of tennis after the 2022 US Open, already lost three matches in a row as part of her preparation in her bid of clinching her 24th Grand Slam championship title.
The American tennis superstar is only one Grand Slam title away from tying the women's division record-holder Margaret Court and will have the chance to end her career in grace with such achievement.
However, Williams is yet to qualify in a semifinal round since her return and was dealt with another Round of 64 exit at the hands of Raducanu.
The young champion from the United Kingdom dominated Williams from the get-go and tallied an impressive 70% efficiency on her first service possessions.
Meanwhile, Williams had an uneasy start in the match and was haunted by her unforced errors that rewarded Raducanu with several easy points.
Williams started to pick up her rhythm midway in the first set and held her service possessions but Raducanu's on-point groundstroke game helped her recover and clinch the opener.
It was all Raducanu in the second set and didn't allow Williams to score a single point. Raducanu banked on her tremendous court mastery and predicted most of Williams' movements.