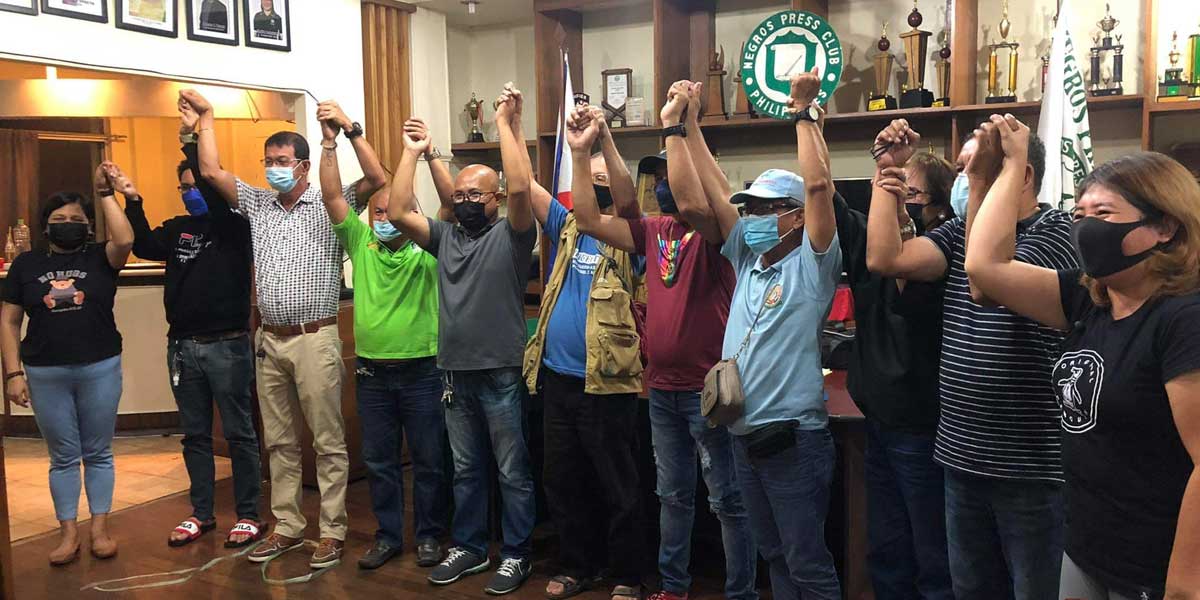 By Glazyl Y. Masculino
BACOLOD City – Aquilino "Boy" Ciocon was elected as the new president of the Negros Press Club (NPC) during its annual election held last Saturday at the NPC building here.
Ciocon of RPN-DyKB won with 48 votes compared to incumbent treasurer Eden Aboso of Aksyon Radyo Bacolod with 40 votes.
Ciocon replaced outgoing president Yves Montecillo of RMN-DyHB.
Unopposed were NPC past president Rey Siason of Muews FM for vice president, Henceboy Cestina of DyRL for treasurer, and NPC past president Elsie Jolingan for auditor.
The new board of directors include Byran Morden, Jun Gaton, Manny Canto and Chito Berjit.
The new set of officers for 2022-2023 will assume office on March 1, 2022.
About 90 members cast their votes during the election. In fact, Mayor Evelio Leonardia, who is also an NPC past president, also voted.
NPC did not hold the general assembly this year in accordance with the health protocols amid the Alert Level 3 status here.
In his message, Ciocon said he will continue the programs of Montecillo for the welfare of the members.
Meanwhile, Montecillo thanked the members for their cooperation and trust given to him and the outgoing officers in their one-year stint.
NPC is the oldest press club in the Philippines, which was established in 1936. (With a report from Dolly Yasa)