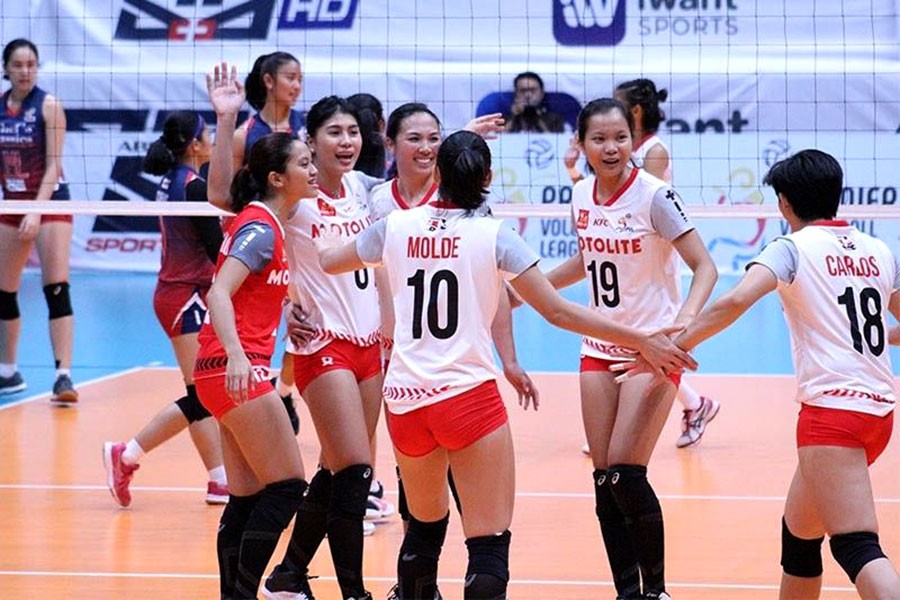 By Leobert Julian A. de la Peña
Premier Volleyball League (PVL) participating team Motolite just released all of its players including the whole coaching staff.
Last January 8, Motolite already issued a statement that they will look to take a leave of absence from the league due to the effects of the COVID-19 pandemic.
According to multiple sources, the Motolite management called up all of its players present in their listed roster and announced through an online video conference that they will be released.
Aside from the players, mainstay coaches Godfrey Okumu and Angeli Tabaquero will also join them in the free agency pool.
Among the notable Motolite players who were released are former league Most Valuable Player (MVP) Myla Pablo, Iris Tolenada, and Melissa Gohing.
Solid backups and reliable bench members Isa Molde, Ayel Estranero, Chloe Cortez, Jellie Tempiatura, Jessma Ramos, Bern Flora, Fhen Emnas, Grazielle Bombita, and Mela Tunay will also be out.
With the recent development, the upcoming Premier Volleyball League will probably miss the participation of Motolite.