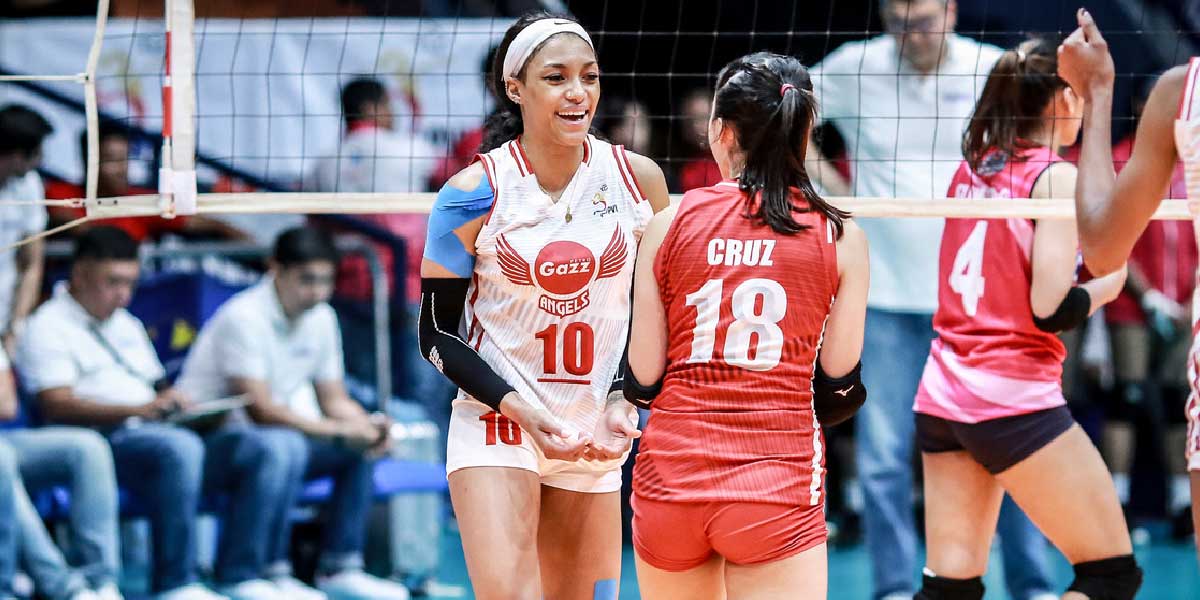 By Leobert Julian A. de la Peña
Sad news just came in for the volleyball community after one of the most explosive imports to set foot in the Premier Volleyball League (PVL) was just diagnosed with colon cancer.
Janisa Johnson, who led the Petro Gazz Angels during the 2019 PVL championship title against the mighty Alyssa Valdez and the Creamline Cool Smashers, posted a video on her Twitter account narrating the result.
"Because of a serious health issue, I am no longer allowed to play the rest of the season. I would love to be on the court of course but because of my health concerns, I have to do everything to get healthy so that I am able to get back on the court next season," Johnson said.
The pairing of the high-leaping Johnson with Wilma Salas in Petro Gazz was the beginning of a solid 2019 season campaign that helped them reach the championship series against Creamline.
Considered as underdogs against the star-studded cast of the Cool Smashers, Johnson put up impressive performances and was hailed as the Finals MVP.
Johnson is currently having a career in Poland and is playing for club Radomka in the Tauron Volleyball League.
In the following months, the former PVL reinforcement will be undergoing radiotherapy and chemotherapy.
"Of course, it's been amazing to have such an amazing crowd and loving teammates to help me get through the situation," Johnson added.