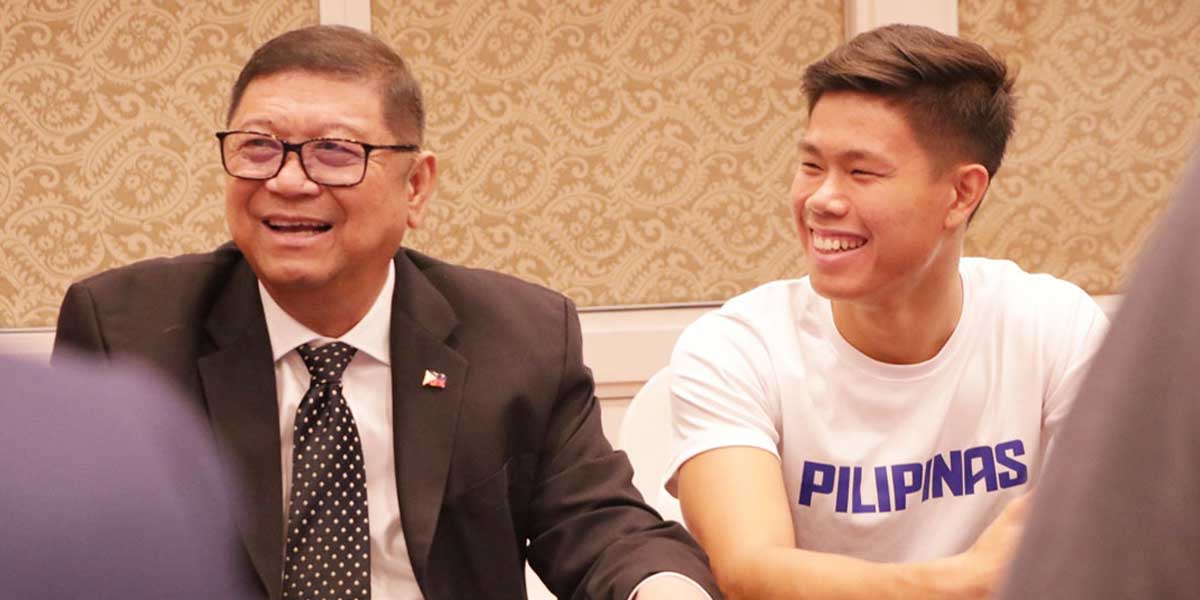 By Leobert Julian A. de la Peña
The Philippine Sports Commission (PSC) confirmed the approval of pole vaulter EJ Obiena's medical financial assistance for his left knee operation.
Despite the ongoing controversy between Obiena and the Philippine Athletics Track and Field Association (PATAFA), the PSC is still giving its full support towards the celebrated pole vaulter.
"Obiena needs help for his medical procedure, which we just approved yesterday, to take care of his surgery," PSC chairman William Ramirez said during the Philippine Sportswriters Association Forum webcast.
Previously, Businessman and sports patron Jim Lafferty shared that Obiena will be undergoing surgery on his left knee specifically due to meniscus issues that kept on bothering him.
Lafferty added that Obiena will be conscious during the surgery so that the doctors assigned to him can address what more is needed to be done.
The PSC will also process Obiena's cash incentive after setting the new Asian record of 5.93-meters which he accomplished during the Golden Roof Challenge in Austria.
Obiena's cash incentive after his achievement is part of Section 8 of the Republic Act 10699 or the expanded National Athletes, Coaches, and Trainers Benefits and Incentives Act of 2001.
Under RA 10699: National athletes and other athletes who surpass Philippine records or ranking in any measurable international sports competition shall be given cash incentives, the amount of which may be determined by the PSC.
"Atty. Guillermo Iroy, the executive director, communicated to PATAFA, and in goodwill, in the spirit of the forthcoming mediation, they certified it because with no certification, we cannot give this incentive even that medical aid," added Mr. Ramirez.