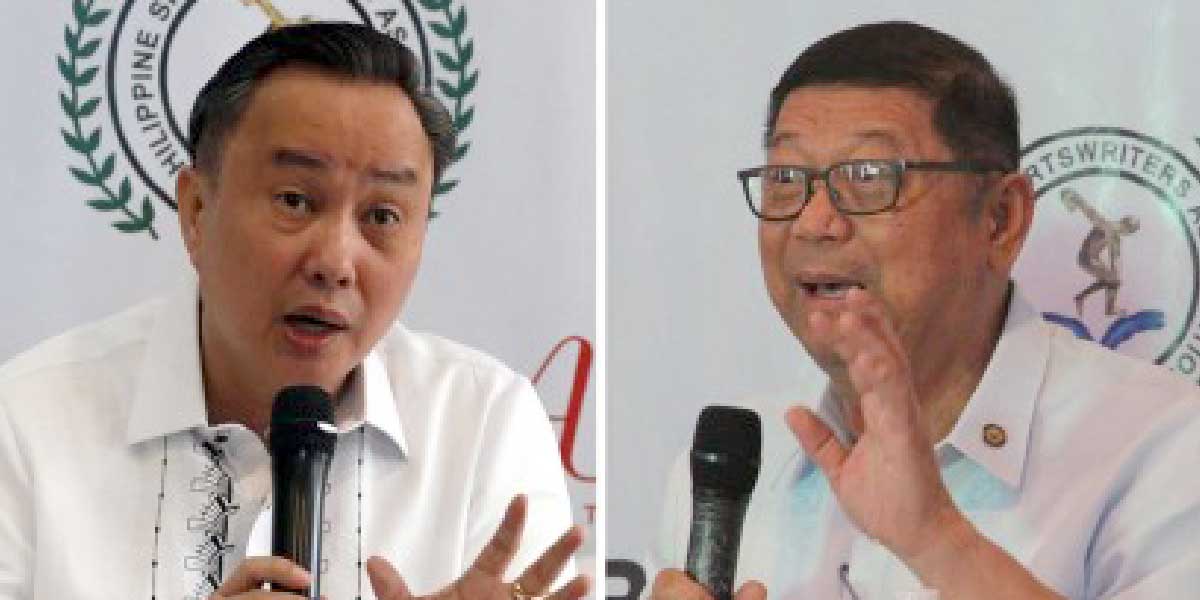 By Leobert Julian A. de la Peña
The Philippine Sports Commission (PSC) and the Philippine Olympic Committee (POC) are planning to invest into sports science development as part of their sustainability plan for the future of PH sports.
Fresh off a successful Tokyo Olympics stint for the country with one gold medal, two silvers, and one bronze, PSC Chairman William "Butch" Ramirez and POC President Abraham "Bambol" Tolentino thinks this is the best time for the country to double down efforts on their scientific training approach.
According to Ramirez's statement, countries like China, USA, and Russia have been adapting this cutting-edge sports science formula that year by year boosts the performance of their athletes.
Developments such as performance science, physiological tests, and metabolic efficiency are some of the things that the POC and PSC plan to focus on for the next wave of preparations of the athletes.
"We have to be serious if we would like to sustain the momentum. Hindi lang pera ang kailangan, but as a sports educator who has travelled in other parts of the world, it is really extremely important that we will provide cutting edge sports sciences which we dreamed of here in the Philippine Sports Institute (PSI). Hindi kasi siya genuine, hindi siya real. Maraming kulang," said Ramirez.
Four athletes recently scored podium finishes during the recently concluded Tokyo Olympics: Hidilyn Diaz in weightlifting, Carlo Paalam, Neshty Petecio, and Eumir Marcial in boxing.
The four medals delivered to the country brought immense pride to the whole nation and further motivated the PSC and the POC of what the Filipino athletes can deliver in the brightest of lights.
As early as now, the two main sporting organizations of the country are already mapping out the plans for the 2024 Paris Olympics.