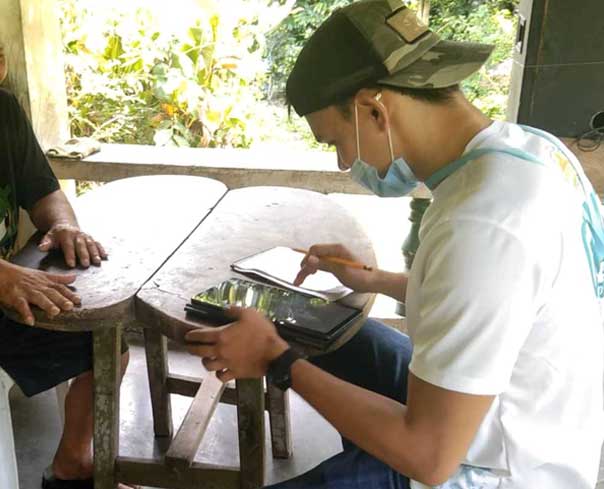 KALIBO, AKLAN – The Philippine Statistics Authority and some Local Government Units in the province of Aklan are currently conducting the data collection for the Community-Based Monitoring System in all households within their respective territory.
The CBMS which started last August 8 aims to collect comprehensive information from each household which will be used by the government for targeting beneficiaries for social protection programs, address data gaps in determining the extent of poverty at the local level, and formulate appropriate policies and programs for poverty alleviation and economic development.
The remaining two municipalities, Madalag and Ibajay, will join in the next batch of enumeration scheduled for October of this year.
Engr. Catubuan also said that Aklan has the most number of LGUs participating in CBMS in Western Visayas with 11 municipalities, followed by Iloilo and Antique.
"This means that a lot of LGUs in Aklan see the need of having comprehensive and disaggregated data in formulating plans and programs to address our problems on poverty and assess the impact of various government initiatives," Engr. Catubuan explained.
About 500 data collectors were deployed by LGU and PSA in Aklan to conduct the house-to-house visit and administer the questionnaire to the qualified respondent of each household.
Since this is a technology-based system, the data gatherers are provided with tablets installed with CBMS Application and a digitized map to gather various data from the household and geo-tag each building with identified housing unit.
Among the data that is being collected comprised demographic information of each household member; migration experience and presence of Overseas Filipinos in the household; education, literacy, and skills development training attended; household's participation in the activities in the community; economic characteristics and other employment data; entrepreneurial and household sustenance activities; and engagement of households in agricultural and fishery activities.
Also included are sources of income of the family; family's food expenditure; household's experience in food security; financial activities such as maintenance of bank accounts, savings, and loans; health status of household members, pregnant and lactating women, persons with disabilities, and other sickness experience; climate change and disaster risk management; online and e-commerce activities; possible experiences as victims of crime in the past 12 months; membership in social protection programs and assistance/benefits received; sources of water and sanitation facility; and housing characteristics as well as household conveniences.
PSA and LGU assure all respondents that data provided to enumerators will be held strictly confidential and will not be used for taxation, investigation, or other law enforcement purposes as provided for by law.
The agencies also urge the support of all households that will be visited by field interviewers by providing truthful and accurate data to them to ensure the quality statistics to be generated.