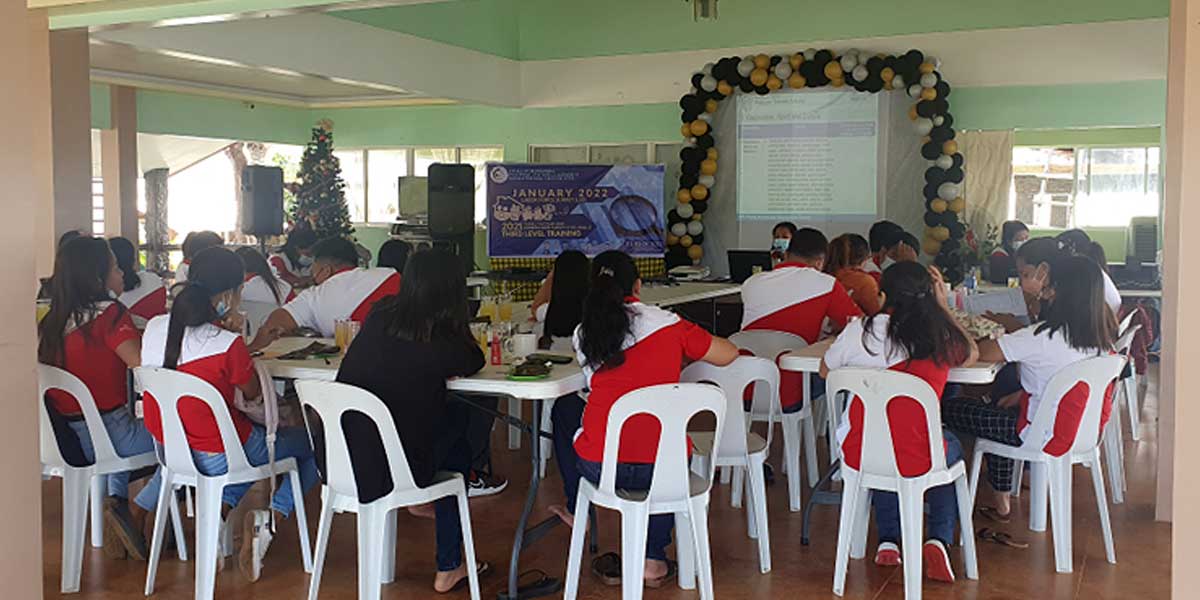 The Philippine Statistics Authority (PSA)-Guimaras Provincial Statistical Office has reached 77.8 percent of its provincial targets (768 sample Households or HHs) for the January 2022 Round Labor Force Survey (LFS) and the 2021 Family Income and Expenditure Survey second visit (FIES-V2).
"The Hired Statistical Researchers (SRs) of PSA- Guimaras had already enumerated 77.8 percent or 598 samples HHs for LFS-FIES which started on January 10, 2022," said Provincial Statistics Officer Nelida Losare.
The 768 pre-identified sample households (HHs) were from the 48 Enumeration Areas (EAs) covering 47 barangays, from the five municipalities: 207 HHs in Buenavista, 145 HHs in Jordan, 70 HHs in Sibunag, 182 HHs in Nueva Valencia, 164 in San Lorenzo
The barangays in Buenavista with sample households were: Maclain (23HHs), Tastasan (19HHs), San Roque (10HHs), Sto. Rosario (21HHs), San Pedro (12HHS), Getulio (12 HHs), San Isidro (14HHs), Cansilayan (15HHs), Getulio (11HHs), New Poblacion (13HHs), Piña (18HHs), Old Poblacion (20 HHs) and Tinadtaran (19 HHs). 
"In the Municipality of Jordan, the chosen sample HHs were from the barangays of Hoskyn with 11HHs, Balcon Melliza (23HHs), Rizal (14HHs), Poblacion (18HHs), Bugnay (15HHs), San Miguel (19HHs), Sta. Teresa (13HHs), and 16 HHs each in Lawi, and Espinosa," Losare said.
Oracon Norte has 12HHs, Ravina with 20HHs, Inampolugan with 2HHS, Tanglad with 16 HHs, and 10HHs each for Bubog and Alegria in Sibunag Municipality.
Other sample HHs were from the barangays of Nueva Valencia: Calaya (21HHs), Dolores (18HHs), Pandaraonan (17HHs), Sto Domingo (15HHs), Poblacion (10 HHs), Concordia Sur (13HHs), Lanipe (19HHs), Lucmayan (29HHs), Oracon Sur (21HHs), and Guiwanon (19HHs).
Constancia (13HHs), San Enrique (15HHs), Aguilar (16HHs), Cabungahan (18HHs), M. Chavez (11HHs), Gaban (15HHs), Cabano (39HHs), Tamburong (20HHs) and, Igcawayan (17HHs) were the barangays covered in San Lorenzo.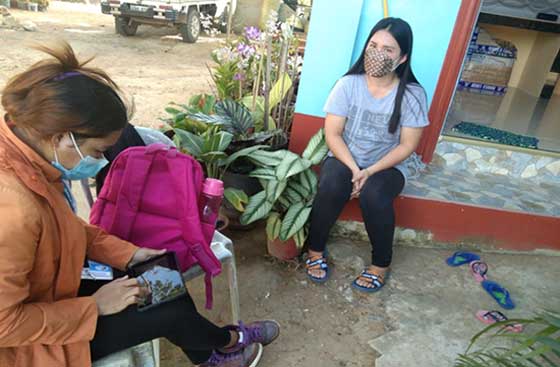 Losare cited that those households who were completely interviewed during the LFS -FIES First Visit (V1) last July Round were also the chosen sample households to be re-interviewed for the LFS -FIES V2.
The LFS is a nationwide quarterly survey of households conducted by the PSA to gather data on the demographic and socio-economic characteristics of the population, and collection of data on labor and employment.
Losare also explained that the LFS aimed at providing a quantitative framework for the preparation of plans and policies affecting the labor market.
The 2022 January round LFS was conducted by the PSA as mandated by Republic Act (RA) No. 10625, otherwise known as the Philippine Statistical Act of 2013. "Under Article 6, Rule 5 of the said RA, the PSA is mandated to prepare and conduct statistical sample surveys on all aspects of socio-economic life including agriculture, industry, trade, finance, prices, and marketing information, income and expenditure, education, health, culture, and social situations for the use of the government and the public" Losare expounded.
The 2021 FIES V2, however, is a rider questionnaire of the 2022 January round LFS, which aims to gather data on the income distribution and levels of living and spending patterns of Filipino families across the country, likewise, this survey will capture the effects of the Coronavirus disease 2019 (COVID-19) pandemic on the expenditure pattern of families.
"The 2021 FIES V2 is the second round/visit of the 2021 FIES to gather data specifically on the income and expenditures of families for the second semester of 2021 (July-December 2021)," Losare said.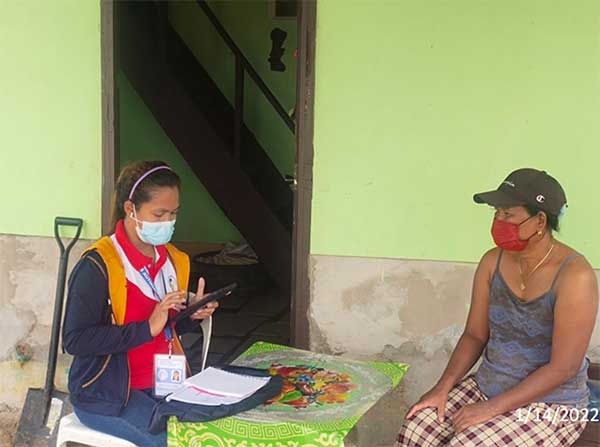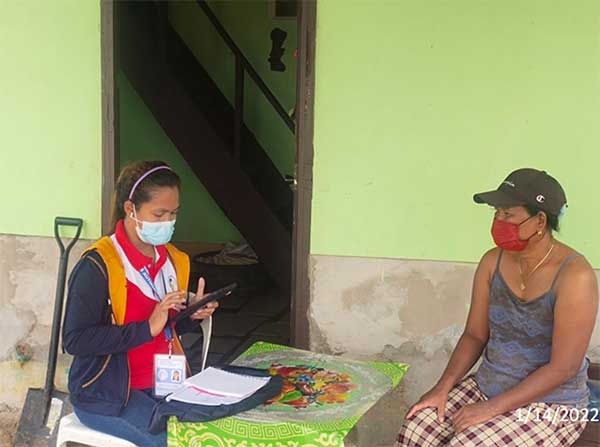 PSO Losare also explained that the PSA Statistical Researchers (SRs) shall undertake the surveys in several modes: through a phone interview, online interview, or face-to-face interview using Computer Assisted Personal Interview (CAPI) or Pen-and-Paper Personal Interview (PAPI), shall be done with adherence to physical distancing and strictly following health protocols.
Moreover, PSO Losare is thankful to all sample households for their support and cooperation by providing accurate and reliable data to the hired SRs of the PSA.
"All information collected by the hired Statistical Researchers from the sample households are kept strictly confidential and shall not be used for purposes of taxation, investigation or regulation as provided under Article 55 of Republic Act 10625, but will be used solely as a reference on the levels and trends of employment, unemployment, and underemployment of the province," Losare said.