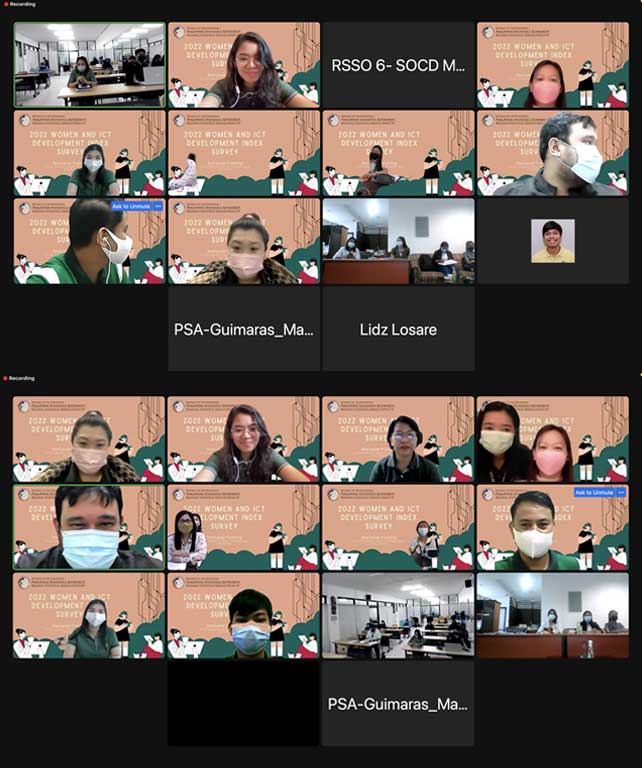 The Philippine Statistics Authority (PSA)-Guimaras Provincial Statistical Office is now enumerating the 192 sample Households (HHs) for the Women and Information and Communications Technology Development Index (WIDI) Survey, which officially started on Jan 31, 2022, and will conclude on Feb 26.
The 192 samples were from the four municipalities, 69 in Buenavista with samples in Brgy. Agsanayan (22HHs), Bacjao (13HHs), Nazaret (19HHs), and Rizal (15HHs).
"In the Municipality of Jordan, the chosen samples were from the Barangay Poblacion with 18 households," said Provincial Statistics Officer, Nelida B. Losare
Other sample households were from the barangays of Nueva Valencia: Dolores (11HHs), La Paz (15HHs), Lanipe (18HHs), Poblacion (12HHs), Salvacion (17HHs), and San Antonio (18HHs).
"The 14 HHs in Brgy. Sabang, Municipality of Sibunag completed the 192 provincial total samples," Losare said.
The WIDI survey is a nationwide activity focusing on women, girls, and children, and ICT access and usage and was successfully implemented in coordination with the Department of Information and Communications Technology (DICT).
It aims to gather baseline data on women and girls' ICT access, use, and skills. This will be an important input in the formulation of appropriate ICT-based policies and programs to help women and girls in the productive use of ICTs.
"Demographic characteristics specifically on age, sex, marital status, and highest grade completed were the major data being gathered by the hired Statistical Researcher (SR). Other important information being collected were data on ICT access; ICT use; ICT skills; cybersecurity, data privacy, and online safety; and digital economy and e-commerce," Losare added.
The WIDI survey was reviewed and cleared for conduct under the Statistical Survey Review and Clearance System (SSRCS).
"This is a mechanism being implemented by the PSA by virtue of Rule 28 of Implementing Rules and Regulations of Republic Act No. 10625 to ensure sound design for data collection; minimize the burden placed upon respondents; effect economy in statistical data collection; eliminate unnecessary duplication of statistical data collection efforts; and achieve better coordination of government statistical activities," Losare said.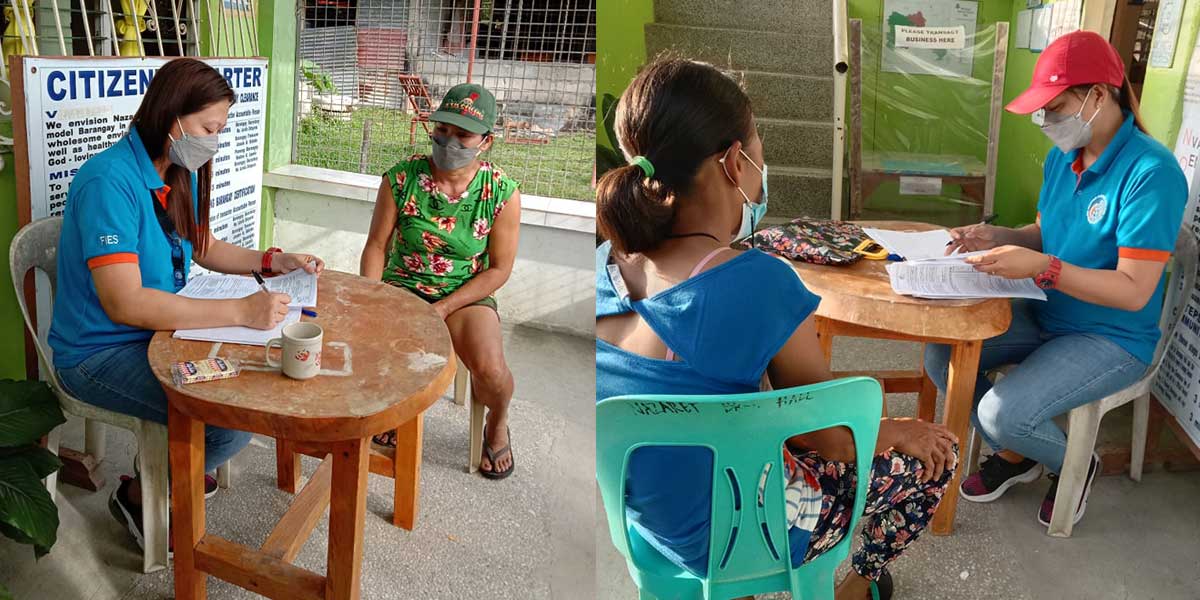 "In line with this, the PSA is urging for the support of the sample households by providing the required information to authorized PSA interviewers who will conduct the personal interview," she added.
Losare also assured that the hired SR will surely adhere to physical distancing and strictly follow health protocols.
Likewise, Losare guarantees that all information gathered will be treated with the utmost confidentiality.
"All information collected by the hired Statistical Researchers from the sample households shall be kept strictly confidential and shall not be used for purposes of taxation, investigation or regulation as provided under Article 55 of Republic Act 10625," Losare said.