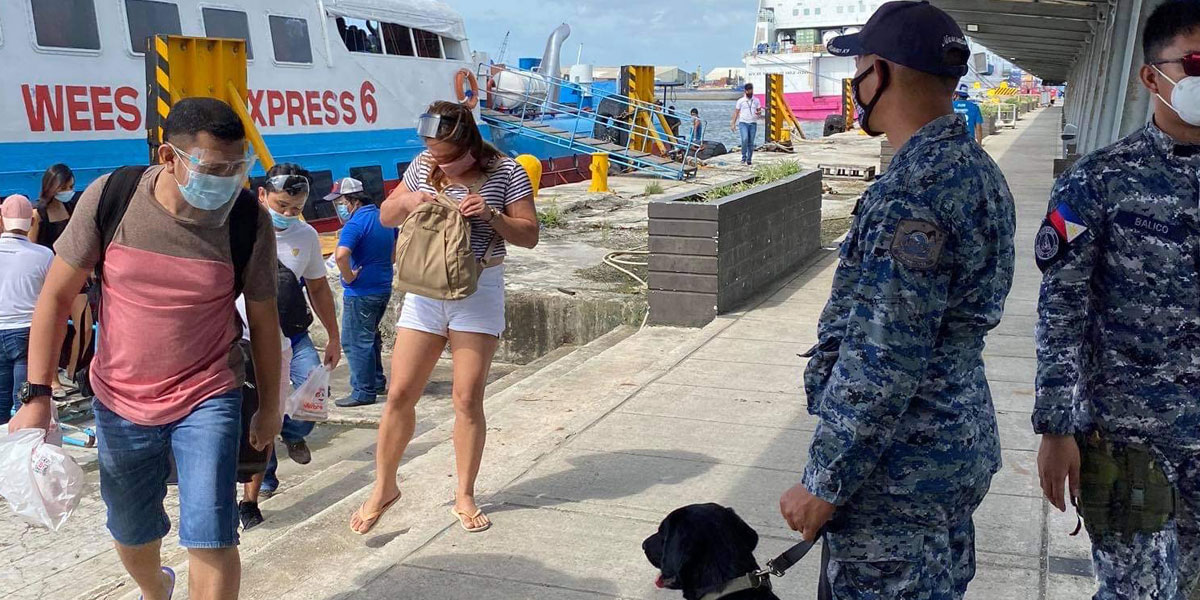 By Dolly Yasa
BACOLOD City – Negros Occidental Governor Eugenio Jose Lacson said Monday that the province will still impose travel protocols even though the National Capital Region (NCR) and its neighboring areas were downgraded to Alert Level 2 amid the COVID-19 pandemic.
The NCR's new alert level takes effect today, Feb 1, 2022, while the province and Bacolod City remain under Alert Level 3.
Lacson, who officially returned to work Monday, told reporters in a phone patch interview that passengers bound for destinations in Negros Occidental will be required to present a negative rapid antigen test within 48 hours of their scheduled departure.
The rule applies to all Negros Occidental-bound travelers entering via the Bacolod-Silay Airport in Silay City and the BREDCO Port in Bacolod City.
The governor further said that if passengers cannot afford to go to a laboratory at their point of origin, they have the option to undergo rapid antigen test upon their arrival.
Lacson said the option must be indicated by the travelers when applying via the S-PaSS system.
He also said that these requirements will be submitted to the Regional Inter-Agency Task Force.
Lacson is also expected to issue a new executive order laying down the new travel protocols which will be effective from February 1 to 15.
Earlier, both Lacson and Bacolod City Mayor Evelio Leonardia agreed to ease and harmonize travel protocols.
All Bacolod City-bound travelers are no longer required to present a negative RT-PCR test. Instead, they will be asked for negative results of their rapid antigen tests taken in Department of Health-accredited clinics or laboratories not over 48 hours prior to their scheduled flight.
Other inbound travelers from outside Western Visayas and Negros Oriental will also be required to present negative rapid antigen test results regardless of vaccination status.