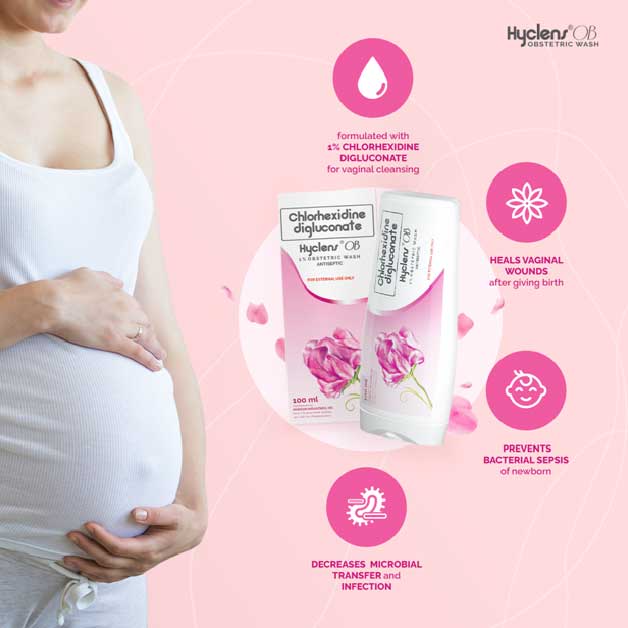 If your news feed is anything like mine, the bad news streak is only broken by the beaming faces of new mothers, young mothers, mother of two, mother of more, and those whose timelines are full of their children's faces.
Like any social media display, this makes us think that the journey is a happy one. But any mom will readily tell you that the bliss is evened out by the trials.
As we celebrate Mother's Day around the world, Hyclens OB Wash by GalenX is here to embrace two sides of motherhood: its happiness and its hardship, because part of appreciating motherhood is protecting the well-being of expecting and new moms.
A TALE OF TWO LIVES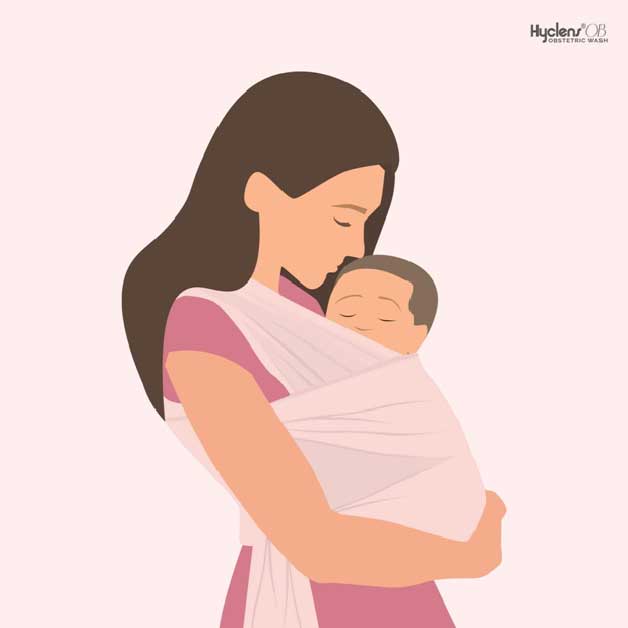 We look up to our nanays as our own superhero, but this title is a hard-earned one.
Philippine data shows that in 2017, the maternal mortality ratio was 121 deaths per 100,000 live births. For reference, the United Nations Sustainable Development Goals enjoins countries to reduce the number of maternal deaths to 70 per 100,000 live births by 2030.
Due to the COVID-19 pandemic, the maternal healthcare system in the country is projected to worsen. With health facilities and hospitals becoming overcrowded and overburdened, medical care for pregnant women and mothers are also compromised.
In times like this, women are pressed to take charge of their own wellbeing. This reminds us that motherhood is a blessing of two lives: that of the child and that of the mom.
CAUTION IS BEST
A mom's body is made for two (or more), but extra care should be done to ensure everyone is healthy. The maternal process makes both mother and child susceptible to infections due to childbirth complications.
It should also be noted that the child's well-being is tied to their mom's. Sepsis and septicemia are some of the infections that newborns can contract from their mother. Moms themselves can get endometritis as a complication.
With these risks, it's important for moms to incorporate bacteria- and disease-fighting products and practices into their routine. Under the delicate conditions of pregnancy and labor, it's better to be cautious than complacent.
RIGHT CHOICES
Much is said about diet and exercise. But our mommies should also be familiar with how to take care of the very organ responsible for protecting and giving birth to the baby.
Vaginal health should be a primary concern of expecting mothers. It deserves equal attention as any other routine since this is the child's "gateway" to the world.
Feminine washes are a staple in a woman's life since her first menstruation. So, for a lot of women, they have grown to choose washes based on popularity, comfort, pH balance, even fragrance!
But some lesser known practices about feminine hygiene is knowing what's in your feminine wash. This becomes more important during pregnancy and even after it.
INGREDIENT THAT MATTERS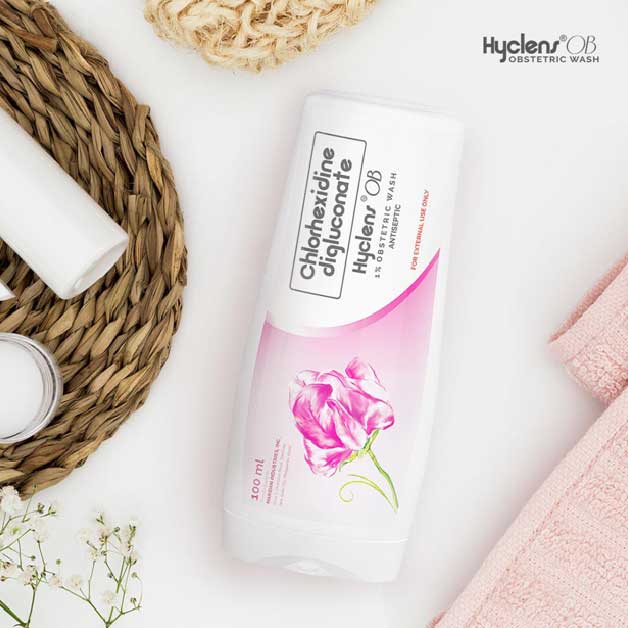 One name to look out for is Chlorhexidine, which is on the list of essential medicines recommended by the World Health Organization (WHO).
This acts as an antiseptic for pre-operative preparations, oral hygiene, and wounds. Chlorhexidine's disease-fighting capabilities has long since been established and it's a staple for treating infections.
Knowing that superheroes need superpowers, we formulated our Hyclens OB Wash with this powerhouse compound to protect expecting moms.
With Hyclens, we set the gold standard for feminine wash that emphasizes the protection of the mother and child from pregnancy to postpartum care.
The maternal experience can differ, but only another mother can truly sympathize. When choosing what products and practices to incorporate, we sometimes look to other moms for advice. Of course, the best advice would still come from your OB-GYN.
This is why Hyclens OB Wash is our medicated wash made by moms for moms! Because only moms can know. Protect you and your baby right by incorporating Hyclens OB Wash during and after your pregnancy.
In a world where the only way to live is to connect with one another, motherhood becomes the primary example of humanity. It is an intimate and true connection with another person. To be a mom means to care, to love, and to be human.
Wth Hyclens OB Wash, we're here to protect motherhood.
Get to know more about this product by liking our Facebook page: https://www.facebook.com/HyclensOBWash/