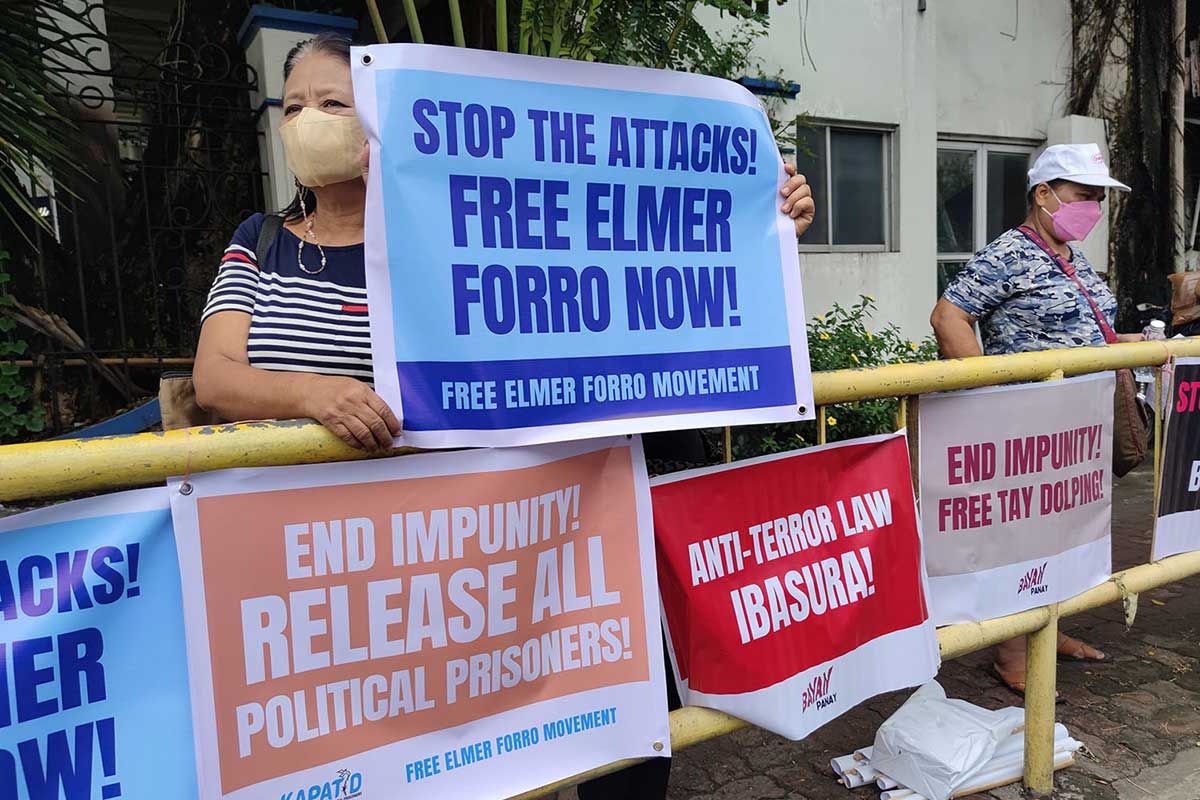 By Joseph B.A. Marzan
A progressive group on Friday held a silent rally in front of the Hall of Justice in Iloilo City to mark the 4th month since Bagong Alyansang Makabayan (BAYAN) Panay Secretary-General Elmer Forro's arrest back in March.
The silent rally included calls to stop attacks and red-tagging against progressive activists and organizations and to free political prisoners, as well as denouncing politically-charged killings of activists across the country.
In a statement spread through flyers, the Free Elmer Forro Movement said that the previous Duterte administration
"The coercive forces under [former President] Rodrigo Duterte have used the courts to silence his critics. This is aside from his use of the military, police, and death squads for the most violent means, including the killings of those whom he considered as enemies—as what happened to Jory Porquia, John Farochilin, the [Capiz] Tumandoks, and many others," they said in their statement.
"But the struggle of those like Elmer Forro are not light, they are being stopped from airing out their sentiments, separating them from their families and friends and thrown into jails like criminals," they added.
Lucy Francisco from GABRIELA Panay said that they are appealing to the court to speed up Forro's schedules in court, which they also considered as a form of injustice.
"[Forro's hearings] have been postponed two times. We also want him to be freed because he has been jailed for reasons which he didn't do. If he was here outside, he would have helped for the people's causes," she said.
Crimson Labinghisa from KABATAAN Party-List Panay said that Forro's and other political prisoners' continued detention is a manifestation of the new Marcos Jr. administration's hardline stance against critics.
"It is clear that the [Ferdinand Marcos Jr.] regime wants to silence all its critics because he is allergic to those who question and air criticisms on policies. Instead of listening to genuine criticisms, they pull up trumped-up charges against those who bring up these concerns like [Forro]," she stated.
Forro was arrested last March 29 in Cabatuan town, on allegations of attempted murder and murder.