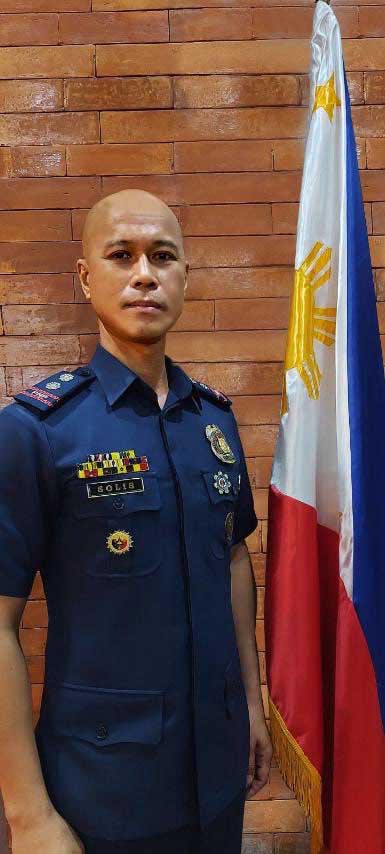 By Jennifer P. Rendon
Lieutenant Colonel Arnel Solis is the new Police Regional Office 6 (PRO-6) spokesperson.
Lieutenant Colonel Joem Malong, the outgoing PRO-6 spokesperson, announced over the weekend that she will be signing off as the Public Information Office (PIO) head, a post she held for three years.
Malong said she had to leave her job for a necessary career move.
Effective August 27, she was reassigned to the Negros Occidental Police Provincial Office (NOPPO). She is slated to sit as a city police station chief.
While a greenhorn in his new assignment, Solis has the backing of PRO-6 officers, even Malong herself.
"He's a good officer. I could vouch for that. He's capable of acting as the voice of PRO-6," she said.
Both Malong and Solis are members of the Philippine National Police Academy (PNPA) Class 2006.
Malong admitted that she, too, was hesitant to accept the designation as PRO-6 PIO chief.
"I am not comfortable facing the media in interviews. I have no background in mass communications nor do I have relevant trainings/schoolings to be the PIO," she said.
However, "those thoughts were washed away when I finally met you guys (the media). You have been very kind and understanding to my shortcomings," she said.
Meanwhile, Solis said that the new assignment comes with a load of challenge for him. But he assured that he would also build the same rapport that Malong had with journalists.
Solis earned his degree in Bachelor of Science in Secondary Education in 2002 before entering the PNP.
After graduating from the academy in 2008, he became a platoon leader of the now defunct Regional Mobile Group (RMG).
He acted as chief of police of Ivisan in Capiz (2009-2010); Zarraga in Iloilo (2010-2011); Calinog (2011-2012); Barotac Nuevo (June 2012 – January 2013 and June 2013 – June 2014); and Miag-ao (January – March 2013).
He was reassigned to the Iloilo Police Provincial Office (IPPO) headquarters as investigation officer, administrative officer, and operations officer fork August 2014 until October 2016.
He was then designated as commander of the 1st Iloilo Provincial Mobile Force Company from September 2017 to April 2019.
He was transferred as commander of the 1st Negros Occidental Provincial Mobile Force Company from May 2019 to June 2020.
He was then reassigned as the assistant chief of the PRO-6 Regional Community Affairs and Development Division in June 2020 until his appointment as PRO-6 spokesperson.