Police Brigadier General Rolando F Miranda, Police Regional Office (PRO)-6 director, led the inauguration of the newly built Multi-Faucet Hygiene Facility on September 9, 2021 at the entrance of Camp Gen Martin Teofilo B Delgado, Fort San Pedro, Iloilo City.
The construction of multi-faucet hygiene facility was funded by the PNP Officers' Ladies Club (OLC) led by Mrs Rosalie Hernandez Eleazar, wife of the PNP chief General Guillermo Eleazar, in partnership with the Manila Water Foundation, Incorporated (MWFI) and the Soroptomist International.
The project aims to improve access to water, sanitation, and hygiene not only for the benefit of PNP Personnel, but also of visitors to the camp.
The construction started on July 26, 2021 and was completed on August 15, 2021. It has a contract cost of more or less Php250,000.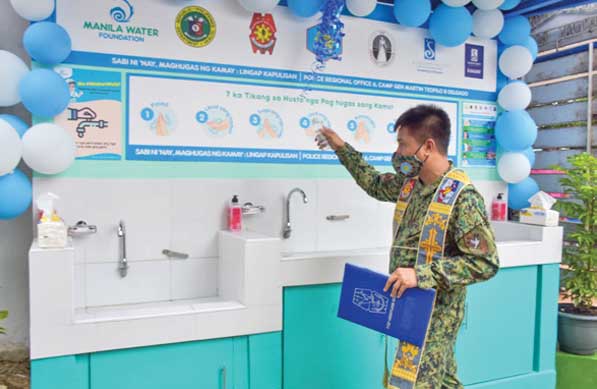 During the inauguration ceremony, Mrs. Indira Tandug Gorero, Region-6 OLC President, read the message of Mrs. Rosalie Hernandez Eleazar.
In her message, Mrs. Eleazar expressed gratitude to the stakeholders and partners in making this noble project possible.
Likewise, she hopes that the Multi-Faucet Hygiene Facility will serve its main purpose "to help prevent the spread of COVID-19 virus and other infectious diseases and to keep everyone safe and healthy."
In his message, General Miranda thanked the OLC, MWFI, Soroptomist International and other stakeholders for the untiring support extended to the PNP, particularly to PRO-6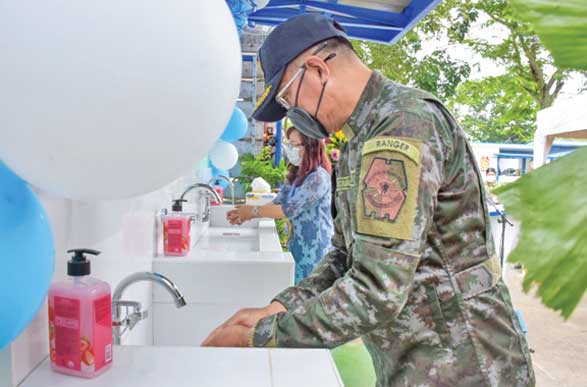 "We are very glad to have these partners that has the intention to make our lives healthier, together we can make things happen, we should do our individual responsibility to keep us all safe, do your share, and do your part in combating this COVID-19," Miranda said.
Also in attendance during the turnover ceremony were the Command Group and Regional Staff of PRO6.