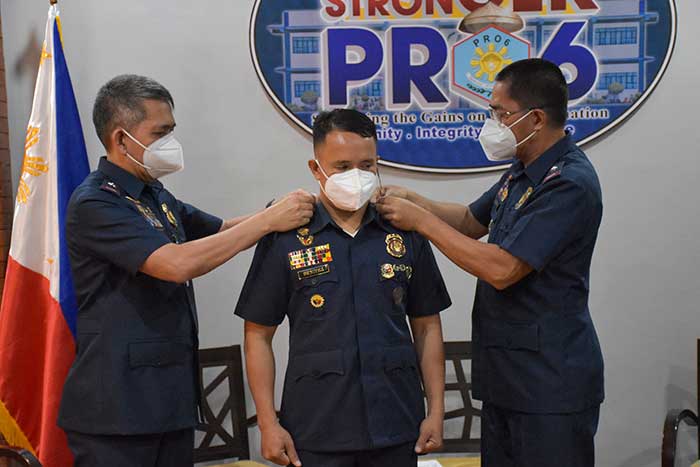 By Jennifer P. Rendon
A new commander has taken over the Police Regional Office 6 (PRO-6)'s anti-drug unit.
Lieutenant Colonel Antonio Benitez was designated chief of the Regional Police Drug Enforcement Unit (RPDEU)-6 effective Wednesday, June 22, 2022.
RPDEU is on top of Benitez's designation as deputy chief of the PRO-6 Regional Intelligence Division (RID).
Benitez took over from Lieutenant Colonel Mark Anthony Darroca, who served the RPDEU-6 since 2020 but was officially designated unit chief in January 2021.
Darroca, a member of the Philippine National Police Academy (PNPA) Class 2006, is slated to assume the post as chief of police of Silay City Police Station.
His relief from RPDEU-6 and assignment as a component city police chief was deemed as part of his "professional growth."
Darroca admitted that Silay City Mayor-elect Joedith Gallego requested that he lead the local police.
"I agreed because it will be an opportunity and a privilege for me to serve my kababayan from Silay City," he said.
While he was born and studied in Iloilo City, Darroca settled in his mother's hometown in Silay City.
Under his watch, the RPDEU-6 conducted 114 operations.
This led to the arrest of 189 persons – 93 are on the high-value individual (HVI) list while 96 are on the street-level individual (SLIs).
There were four persons who died during police operations.
The unit also confiscated 6,425 grams of marijuana worth P19,200 and shabu weighing 17.411 kilos worth P118.4 million.