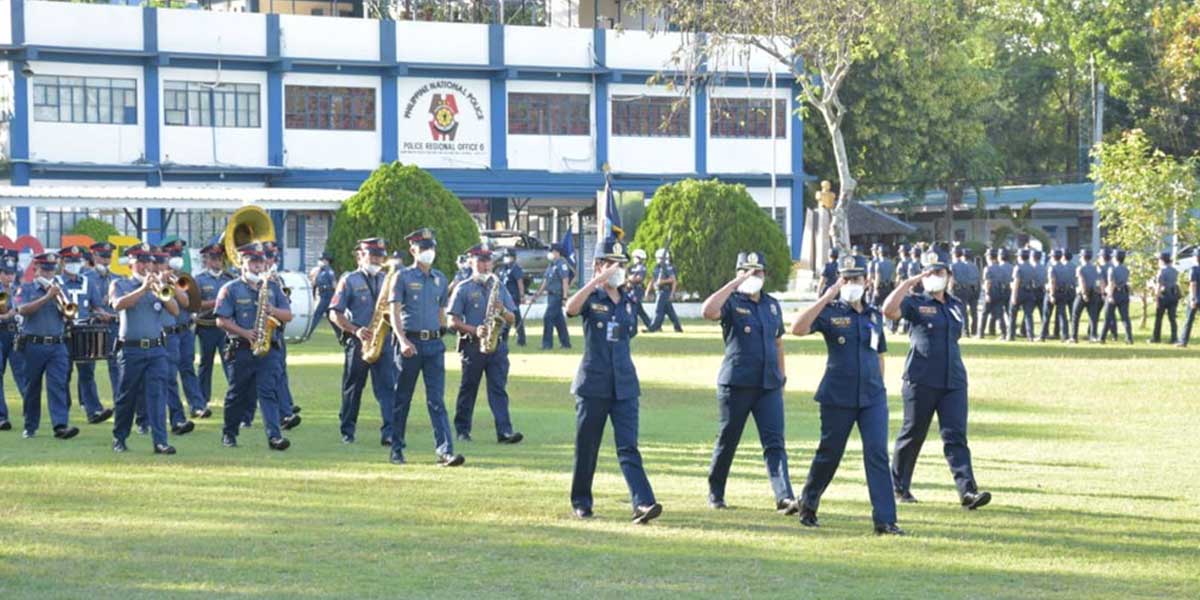 The Police Regional Office (PRO)-6 culminated the month-long celebration of the National Women's Month on March 28, 2022 which coincided with the Flag Raising and Awarding Ceremonies held at the PRO-6 Grandstand in Camp Gen Martin Teofilo B Delgado, Iloilo City.
Philippine Drug Enforcement Agency (PDEA)-6 Assistant Regional Director Donelyn M. Hemedez was the Guest of Honor and Speaker (GoHS).
One of the highlights of the activity was the awarding of the PNP Efficiency Medal to 15 outstanding female police officers who displayed exemplary performance as Women and Children Protection Desk Officers.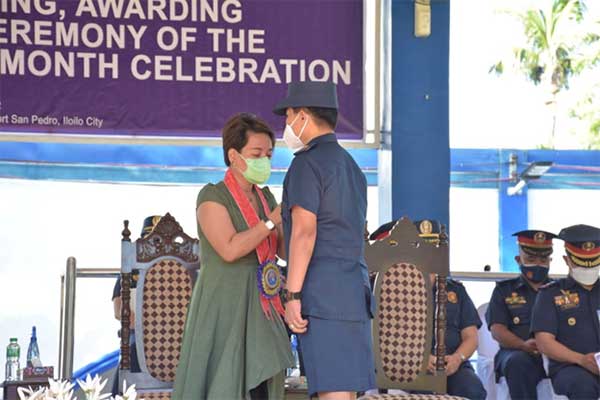 The awardees were:
Police Major Marie Faith Superio – Guimaras Police Provincial Office
Police Major Ma Liza B Nofuente – Iloilo Police Provincial Office
Police Lieutenant Eileen Jane C Fortos – Bacolod City Police office
Police Lieutenant Arlyn T Torrendon – Bacolod City Police Office
PCMS Cheryl L Caporal – Capiz Police Provincial Office
PSMS Edna G Tamayo – Guimaras Polioce Provincial Office
PSMS Suzienne Anne D Legaspi – Negros Occidental PPO
PSMS Lorena E Sanchez – Antique Police Provincial Office
PSMS Julieta G Dimpo – Negros Occidental PPO
PMSG Cheryll L Ramos – Aklan Police Provincial Office
PSSG Rowena Jean Magan Negros Occidental PPO
PSSG Gracel Joy S Villanueva – Iloilo Police Provincial Office
PSSG Ma. Elena S Doliguez – Iloilo Police Provincial Office
PCPL Sheryll Joy S Cape – Iloilo Police Provincial Office
PEMS Rodalyn P Sorongon – Iloilo Police Provincial Office
A showcase of talents of female police officers from different provincial and city police offices, the Regional Mobile Force Battalion 6 and Regional Headquarters was also held.
The culmination program also featured an all-female battalion size parade contingent.
In her message, Hemedez congratulated the awardees for their performances in their chosen field of endeavor and all policewomen across the region for the job well done.
"Strong women never give up, to have or to maintain strength, you have to release all negative thoughts, do exercises, surround yourself with positive people, take a break and most of all, pray," Hemedez said.
The occasion was led by no less than the PRO-6 director, Police Brigadier General Flynn E Dongbo together with the members of the Command Group, Regional and Special Staff, and Chiefs, National Support Units.