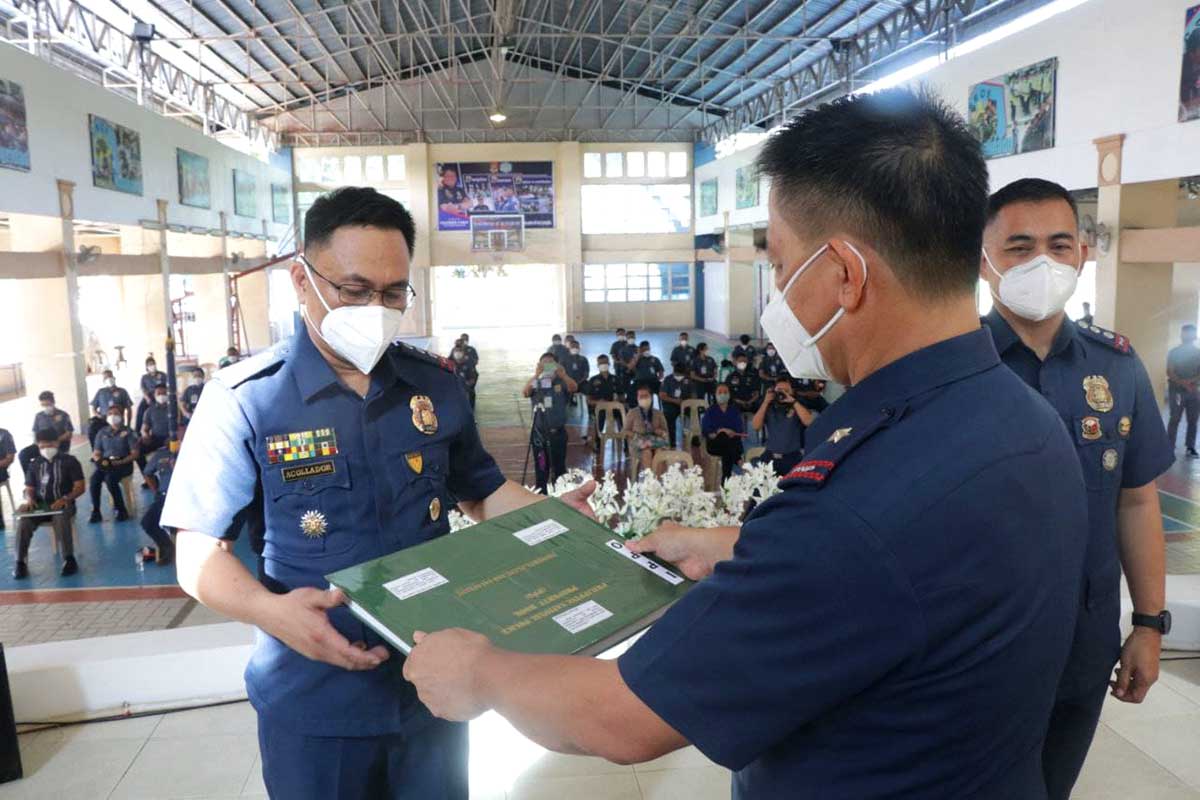 By Jennifer P. Rendon
In the exigency of service.
Clichè as it may sound but this was the reason cited for the revamp of key officers not only in Western Visayas but all over the country.
Brigadier General Flynn Dongbo, Western Visayas police chief, stressed this point during the turnover of command ceremony for the incoming and outgoing police provincial directors of Iloilo, Guimaras, and Negros Occidental on Monday, Jan 10, 2022 at Camp Martin Delgado, Iloilo City.
The Antique Police Provincial Office (APPO) is also part of the movement but Colonel Alexander Mariano has yet to arrive to formally take over from Colonel Roy Parena.
The ceremony was attended by outgoing commanders – Colonel Romy Palgue of Negros Occidental Police Provincial Office (NOcPPO), Colonel Gilbert Gorero of IPPO, and Colonel Pablito Asmod Jr. of Guimaras PPO.
Colonel Leo Pamitan replaced Palgue while Colonel Adrian Acollador of the PRO-6's Regional Operations Division is now the new IPPO chief.
Colonel Richard Baluis, outgoing chief of the PRO-6's Regional Comptrollership Division, replaced Asmod.
Dongbo said that the relief and reassignment of key officers was to strengthen the PNP's anti-criminality campaign during the election period.
The relief was to do away with familiarity and undue influence from political candidates.
"But I'm not saying that our outgoing commanders were influenced," he said.
This boosted reports that PNP chief General Dionardo Carlos has ordered the relief of commanders who have been in their post for more than a year already.
Dongbo's statement affirmed the assertion made by Colonel Martin Defensor Jr., PRO-6 chief of staff, that "the reshuffling is a necessity to protect the public interest."
Citing the advent of the May 9, 2022 elections, Defensor said that "the PNP must ensure no bias by sense of familiarity during the election period."
There was no word on the assignment of those who were affected by the revamp, except for Gorero who would swap post with Acollador as ROD chief.
But Dongbo stressed that the PNP national headquarters will give them good assignments, in recognition of their service.
And for the newly designated commanders, he said that they should take the opportunity to deliver more accomplishments.
Dongbo said that he also expected from them the sense of accountability, performance, and discipline.
"We must work as one, work to be number one and work with the one we pledge to serve," he said.