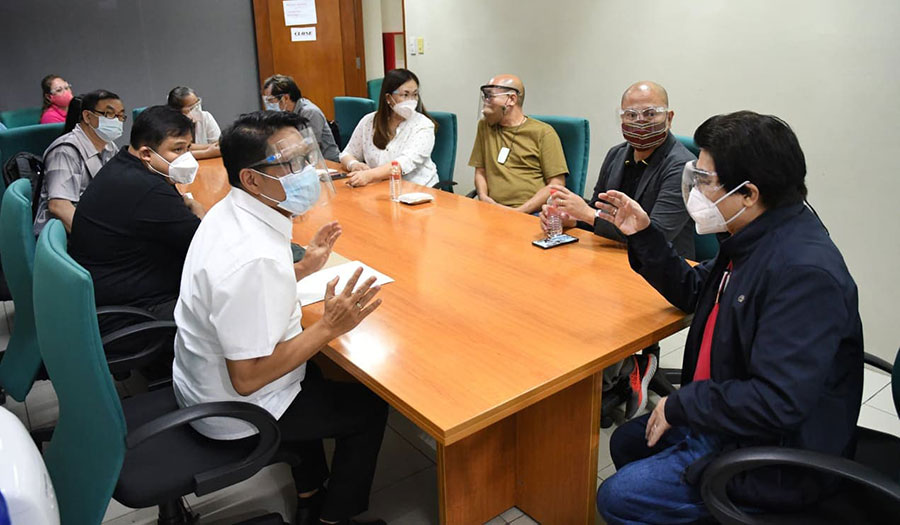 BACOLOD City – Top officials of private schools here have expressed support to the city government's coronavirus disease 2019 (Covid-19) vaccination program.
This was assured by Ryan Mark Molina, Executive Vice President of STI West Negros University and President of the Negros Occidental Private Schools Sports, Cultural, and Educational Association, and Bro. Kenneth Martinez, President and Chancellor of the University of St. La Salle, after their Thursday meeting with Mayor Evelio Leonardia and Vice Mayor El Cid Familiaran and other city officials.
In a statement on Friday, Molina said the administration of various private schools have expressed support to the Covid-19 vaccination program as they signified their willingness to be one of the first sectors to be inoculated.
They have volunteered their facilities for the use of the government in its implementation, he added.
Martinez, supported by other leaders of private colleges and universities, submitted a position letter to Leonardia, asking the city government to include the private schools in the prioritization of the vaccines.
"(They aim) to restore vitality in their schools and ensure their viability during these challenging times," he said.
The meeting was also attended by city administrator Em Ang, executive director of the Emergency Operations Center Task Force, and coordinator of the Bacolod City Covid-19 Vaccination Council, tasked to plan and implement the city's vaccination roadmap.
Ang earlier said the city government is aiming to vaccinate 80% of its total population or 491,198 individuals out of the 613,997 projected population of Bacolod in 2020.
The City Health Office is planning to set up at least 10 vaccination centers.
Some PHP300-million has been allocated for the city's procurement of Covid-19 vaccines.
For its first order, it has secured 650,000 doses from AstraZeneca Pharmaceuticals Philippines Inc. scheduled for delivery in the third quarter this year.
As of Friday, Bacolod has 5,728 Covid-19 cases, of which 5,413 have already recovered. It has 131 active cases and 184 deaths. (PNA)