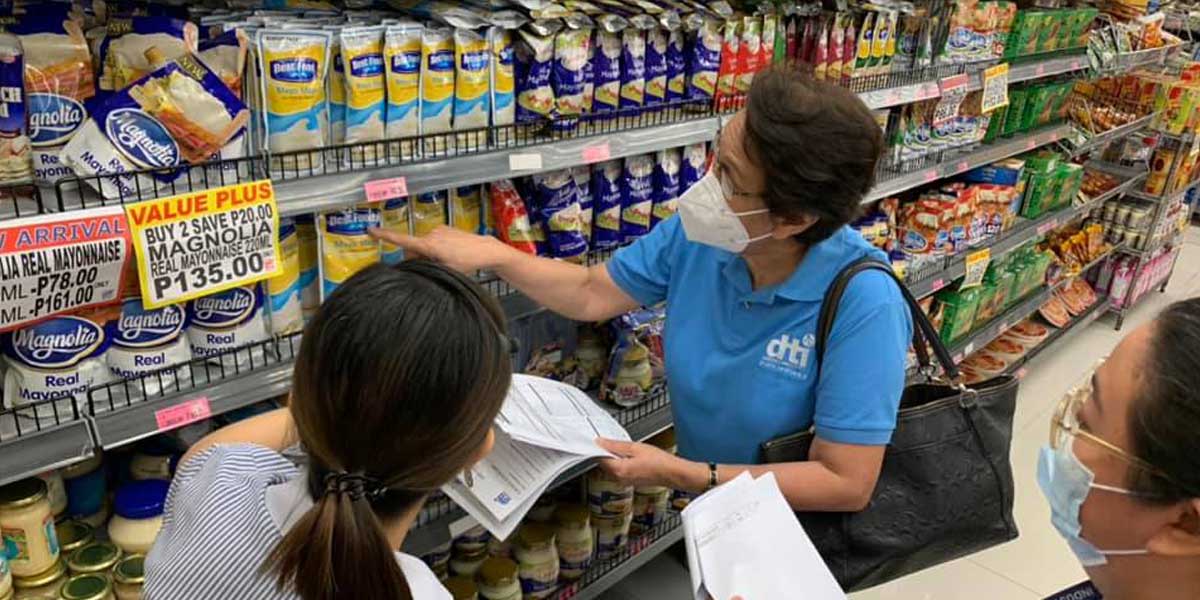 The Department of Trade and Industry (DTI) here on Wednesday urged consumers to buy from supermarkets where prices of goods are regulated.
This as the agency reported that prices of basic goods and prime commodities sold in 21 supermarkets and 18 grocery stores in the city are within the May 11 suggested retail price (SRP).
"We always advise our consumers to buy from supermarkets because there are still goods regulated by the DTI that are still affordable by our budget," DTI-Iloilo Director Felisa Judith Degala said in an interview.
"Majority of these basic necessities and prime commodities on our list have similar prices with that of our SRP. But there are several with prevailing common prices that are even lower than the SRP," as per June 8, 2022 monitoring of DTI," she added.
To check the prices, consumers may also download DTI's e-Presyo application from dti.gov.ph to see the stores offering goods at the lowest price.
The DTI approved two SRPs– the first on Jan. 27 and another on May 11 covering at least 150 shelf-keeping units containing the variants and specifications of necessities and prime commodities out of the 218.
"Our basic necessities and prime commodities sold in supermarkets are compliant with the SRP because they understand the consequence or sanctions for profiteering or if the increase is more than 10 percent than the SRP," Degala said.
She said the price difference between the two SRPs ranged from 2 to 10 percent.
While basic necessities and prime commodities are within the SRP, she added that retailers admitted an increase in prices of non-essentials or those not subjected to DTI monitoring and regulation.
Non-essentials include toiletries such as shampoo and toothpaste. There were other items where prices increased as high as 60 percent, depending on the items.
Meanwhile, Degala said there are retailers of loaf bread, several canned meat, and noodles asking for an increase in the SRP.
Degala said before an increase, the request would be evaluated by National Price Coordinating Council, which takes one to two months. (PNA)