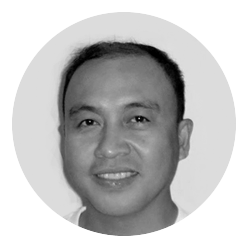 By Alex P. Vidal
"The presidency has made every man who occupied it, no matter how small, bigger than he was; and no matter how big, not big enough for its demands."—Lyndon B. Johnson
THE reason why anybody can be president in the Philippines is because of the unique provision in the Philippine Constitution, which the framers had been trying to preserve and protect; and they have been opposing heavily any attempt to amend the entire charter.
If those pushing for amendments to the Constitution will succeed and change the qualifications for those seeking the higher offices, the likes of Senators Bong Go, Manny Pacquiao, Lito Lapid, Ronald dela Rosa, Dionisia Pacquiao, Vice Ganda, Kris Aquino, Allan K, Inday Garutay and other clowns will have no more chance to run for president.
As long as the Constitution allows them to run, they have all the right and "qualifications" to launch their candidacy in the 2021 presidential race.
For instance, Article VII, Section 3 of the 1987 Constitution provides that no person may be elected President unless he or she is a natural-born citizen of the Philippines, a registered voter, able to read and write, at least 40 years of age on the day of the election, and a resident of the Philippines for at least 10 years immediately preceding such election.
Very simple. No heavy requirements. No need for the candidate to come from a dominant political dynasty. He doesn't have to be a diplomat or a bar topnotcher and outstanding orator.
A higher educational attainment isn't necessary; a long background in public service isn't needed.
-o0o-
The qualifications provided by the Constitution for President and Vice President are pro-poor, pro-masa, pro-people.
The playing field is level; the game is fair and square and there's no discrimination whatsoever except, perhaps, a candidate's financial capacity or the wherewithal.
Anybody who can mount a nationwide campaign and can be adopted by a major political party can be qualified.
Natural-born Filipinos are citizens of the Philippines from birth without having to perform any act to acquire or perfect their Philippine citizenship.
Those whose fathers or mothers are citizens of the Philippines at the time of their birth and those born before 17 January 1973, of Filipino mothers, who elect Philippine citizenship upon reaching the age of majority are considered natural-born Filipinos.
The President of the Philippines is both head of state and head of government of the republic.
The President of the Philippines is leader of the executive branch and commander-in-chief of the Armed Forces of the Philippines.
If President Rodrigo Duterte wants his daughter, Sara, the mayor of Davao City, or his longtime sidekick, Senator Go, to be the next president, he can always endorse any of the two and he will not violate any law.
There's no barrier for any incumbent President to endorse a lackey or anybody, however mediocre is his political background, who doesn't belong in the "establishment."
-o0o-
When one runs for president, it is assumed he or she is running for the worst job in the country.
If elected he or she must deal with a cascade of domestic and international headaches.
A President should never eat humble pie for breakfast, suggested the Science of People.
"A healthy dose of ego every morning would do a wannabe President good. And I don't mean ego negatively. Ego is different than arrogance.
No matter how smart you are, how many good ideas you have or how many people you help, as President someone will always be upset with you," according to Science of People.
"Presidents are the constant target of criticism, and they are constantly beat up by the press, enemies—and even allies. Ego is the only way to survive it."
(The author, who is now based in New York City, used to be the editor of two dailies in Iloilo)