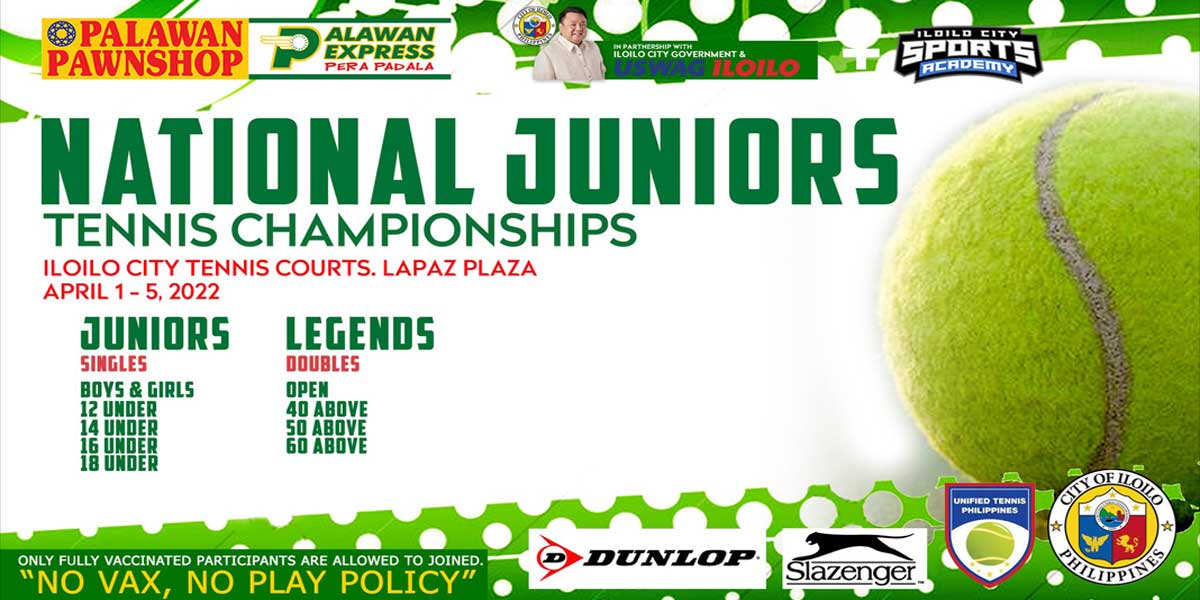 By Leobert Julian A. de la Peña
The 2022 Palawan Pawnshop-Palawan Express "Pera Padala" (PPS-PEPP) National Juniors Tennis Championship Iloilo leg successfully kicked off yesterday, 8 AM, held at the Iloilo City Tennis courts in Lapaz Plaza.
In partnership with the Iloilo City Government and the Iloilo City Sports Development Division headed by Executive Assistant for Youth and Sports Mr. Rudiver Jungco Sr., the grand tennis competition will feature all the top players not only in Western Visayas but also the whole Philippines.
This is PPS-PEPP's first-ever national tournament amid the COVID-19 pandemic with the City of Love chosen as its first leg as a part of their tourney circuit.
Representatives and star tennis players from Palawan, Ormoc, Cebu, Dumaguete, and Aklan flocked to the Iloilo City Tennis courts and will also vie for the coveted championship titles.
There will be four categories under the boys & girls' juniors: 12-under singles, 14-under singles, 16-under singles, and the 18-under singles.
Meanwhile, the PPS-PEPP also included the 'Legends' division with three categories: 40-above doubles, 50-above doubles, and the 60-above doubles.
The registered participants will start playing today until April 5 to determine the first-ever 2022 PPS-PEPP Iloilo leg champion.
Also in attendance during the opening ceremony are EA Jungco Sr., Mr. Rein Dayot, Iloilo City Sports Academy coaches Alquin Flores, Alven Santiago, ICSA Parent's Association president Carmela Parami, and tournament director Bobby Mangunay.