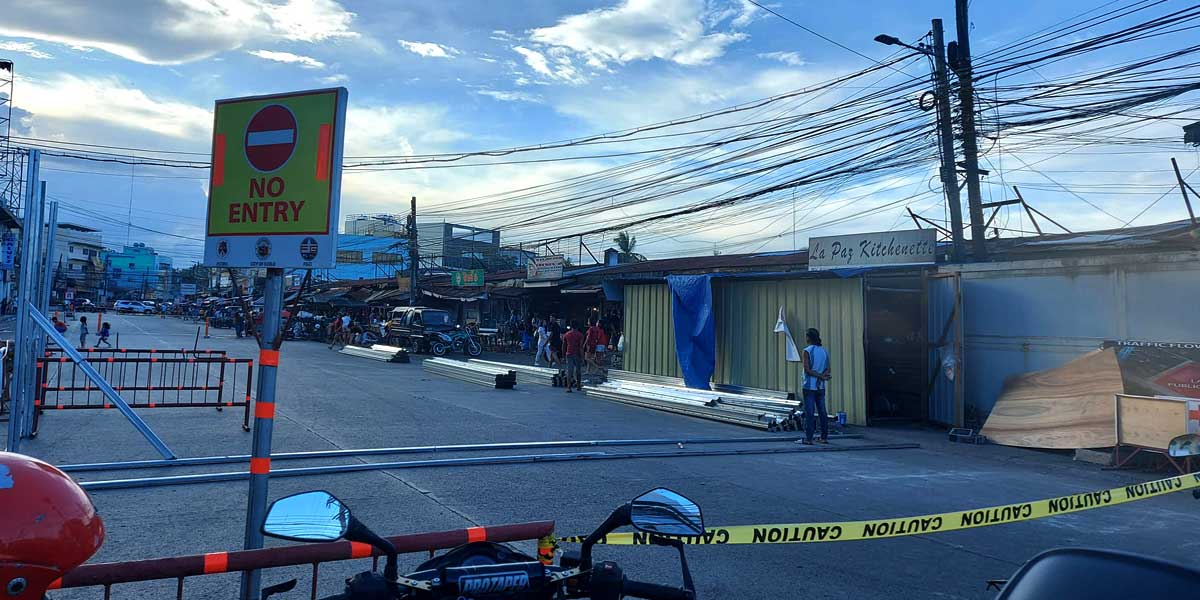 Road closure and traffic re-routing schemes were imposed in portions of La Paz district in Iloilo City on Wednesday, May 11, 2022 to give way for the renovation of the La Paz public market.
Portions of La Paz district particularly Rizal St., Luna St., and Huervana St. were affected by the road closure and traffic re-routing scheme.
According to Jeck Conlu, head of the Public Safety and Transportation Management Office (PSTMO), the road in front of the La Paz Public Market or Rizal St. was temporarily closed.
"May gamay nga rerouting. Sang una kon gasakay ka jeep nga Jaro CPU kag naga-agi ka sa tubang sang La Paz public market, subong indi na ina pwede, closed na dira. Dira man sa Rizal St. naton ipahamtang ang aton mga vendors," he said in a media interview.
Meanwhile, the initially one-way Luna St. in front of Gaisano La Paz will now become a two-way road as part of the traffic re-routing.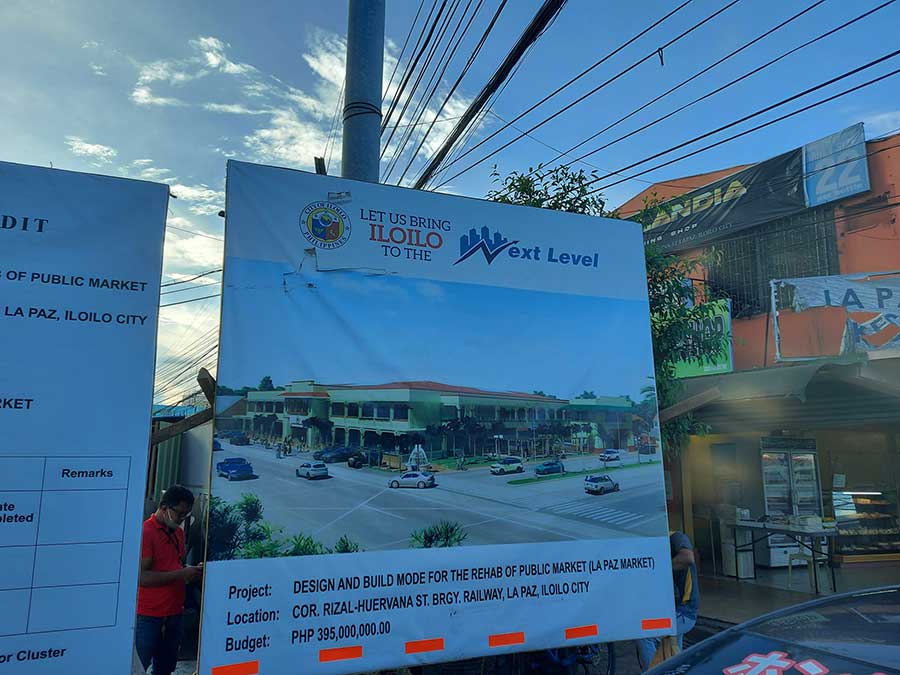 "Ang one-way nga Luna St. La Paz, ginhimo naton nga two-way. Kon halin sa Capitol, Muelley Loney and Rizal, Lapuz, tanan nga flow sang traffic right turn pakadto sa La Paz plaza. Kon halin ka sa La Paz Plaza makadto ikaw City Proper area, all-left buot silingon maleft turn ikaw lapos mo Lapuz Area, Muelley Loney, and Rizal Lapuz," he explained.
For those coming from Huervana and Arroyo St. in La Paz, Conlu said vehicles can turn left back to the area in the Hall of Justice in City Proper or in the area of Nabitasan, La Paz.
Conlu said that public utility jeepneys (PUJs) which will be affected by the traffic re-routing and road closure are Jaro CPU, Ticud, Lapaz, and Tagbak, Jaro.
He advised PUJs and private vehicles to follow the alternative route to avoid traffic congestion.
Three public markets which include the La Paz Market, Arevalo Market, and the Jaro (Big) Market.
are expected to undergo demolition and rehabilitation this year.
Based on the report of the Committee on Markets in Sangguniang Panlungsod headed by Councilor Ely Estante Jr., the markets rehab will be undertaken through public bidding under the Design and Build scheme.
Moreover, the funding for these projects will be sourced from the P1.7 billion loan package secured by the Iloilo City Government.
The estimated budget for the rehabilitation of the La Paz Market is P395 million. The Jaro (Big) Market has also the same budget (P395 million) while the budget for Arevalo market is P150 million. (DG)