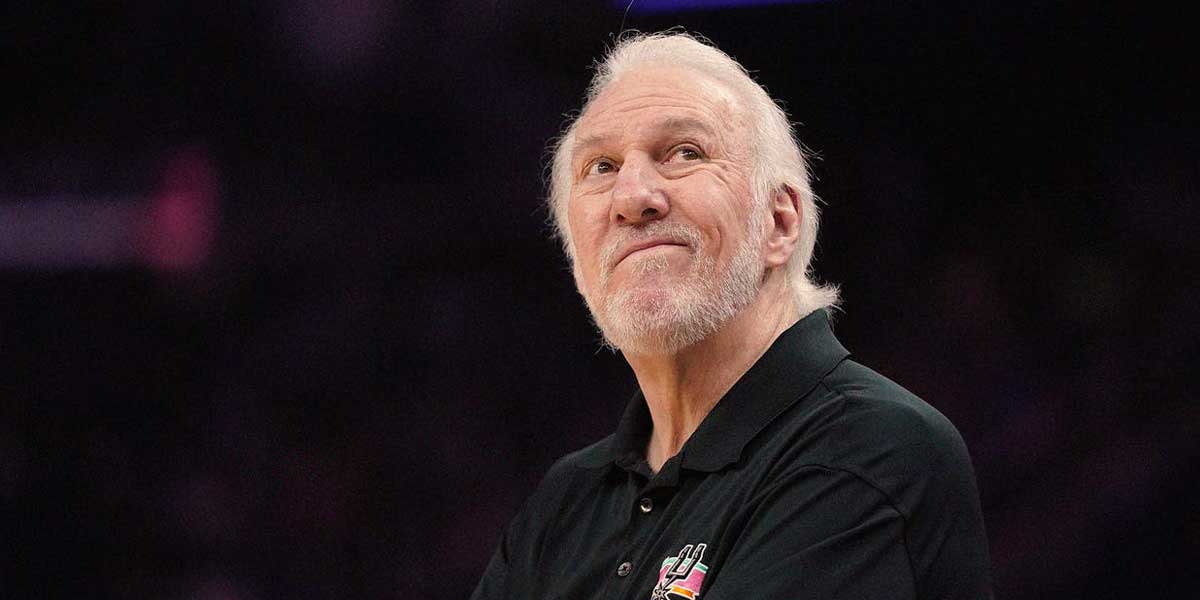 By Leobert Julian A. de la Peña
Gregg Popovich needs only one more regular season win to become the NBA's winningest coach of all time.
The legendary coach of the San Antonio Spurs tied Don Nelson's record of 1,335 career wins during their victory against the Los Angeles Lakers, 117-110, and is looking to surpass him and rewrite the history books once they clash with the Toronto Raptors tomorrow.
San Antonio had four chances of tying or surpassing Nelson's record but the team suffered four-straight painful losses at the hands of Miami, Memphis, Sacramento, and Charlotte, before clinching a win against the Lakers.
Popovich is now ahead of Lenny Wilkens, Jerry Sloan, Pat Riley, George Karl, Phil Jackson, Larry Brown, and Rick Adelman in career wins and did such feat in just 2,028 total games coached.
Despite not making it into the top 10 of the Western Conference with the team currently at 12th place with a 25-40 win-loss record, Popovich is still determined to mold the future of the franchise that helped him bloom into the person he is now.
With the likes of Dejounte Murray, Lonnie Walker IV, and Devin Vassell, Popovich confirmed that he's using this season to help position the young core for the future of San Antonio and help them continue the winning tradition Tim Duncan and David Robinson left.
After taking on the Raptors, the Spurs will still have 17 games left before their season ends on April 10.
If they fail to end up in the play-in tournament for the playoffs, this will be the second-straight time that the Spurs will miss a trip to the post-season in two decades.