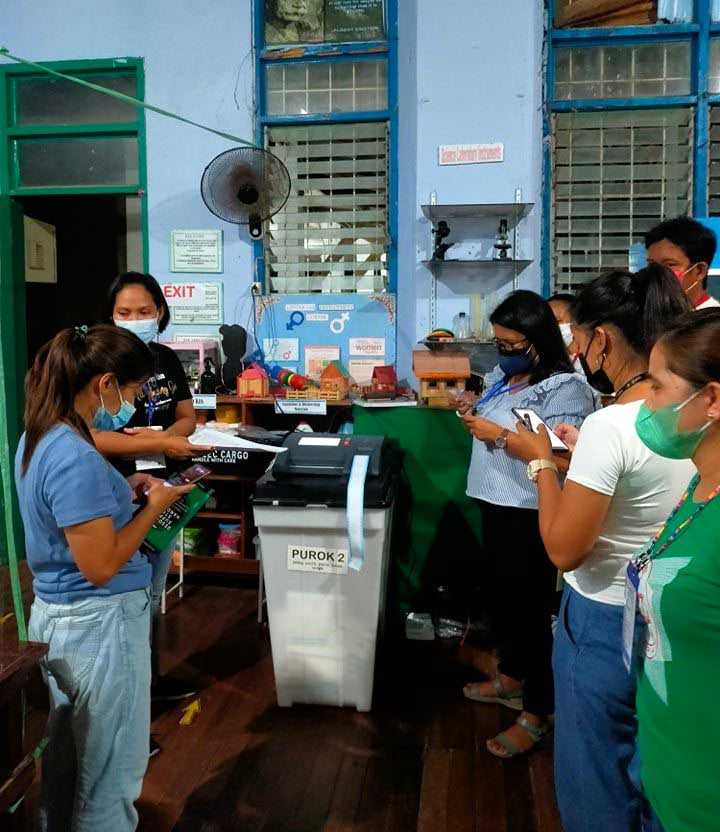 By Jennifer P. Rendon
Amid minor glitches, the holding of the national and local elections in Western Visayas went generally peaceful.
Atty. Wilfred Jay Balisado, Commission on Elections (Comelec) regional director, said malfunctions in over 100 vote counting machines (VCMs) and some SD cards did not hamper the elections.
"Actually, no big issues na, in a way, sa Comelec kasi we all know for a fact na ang mga VCMs na 'yan on average, three to four elections na yan. So, dapat talaga palitan na 'yan," he said.
But owing to budgetary constraints, the VCMs were refurbished or repaired. As such, there are already expectations that they could bog down.
Balisado said Western Visayas has 153 spare VCMs in case of problems.
"If we compare that with the spare, the voting can actually proceed kasi may mga gagawin lang tayo. Ang mga VCMs na spare, we would have them reconfigured kasi ang spare wala pa 'yang identity na balota na basahin niya. Kasi 'yung VCM at ang balota, they should jive. Kumbaga mother-daughter 'yan to simplify things," he said.
The ballot could not be fed to another VCM that hasn't been reconfigured.
"The protocol is to get another VCM and have them reconfigured para ma-feed ang mga balota na namarkahan na ng mga botante during the voting," he said.
Another option is the voter will have to wait for the spare VCM to arrive and continue the voting.
Balisado said that the voters could continue to vote, and their ballots would be mass fed to another VCM once it arrives.
"Of course, it will be done in front of the watchers to show transparency. Para walang mga duda. It doesn't mean na pag mass-feeding teachers na lang. We really encourage people to watch para walang haka-haka because that is one thing that we're trying to avoid kasi 'yung iba nag si-spread karagdagang ng fake news. We cannot afford to do that kasi the credibility of the election is at stake," Balisado said.
In any event that there is no contingency or spare VCM, the voting could still proceed.
"'Pag natapos na yung voting, mag-antay tayo ng katabi natin VCMs. In a polling place, there are four or five precincts, if isa lang 'yung nasira and the other fours are working, matapos makapag transmit ng resulta, we could use that VCM para mag-count sa balota kung saan nasira ang VCM," he said.
Again, reconfiguration will be conducted.
Balisado said that such incidents should also be recorded at the minutes of the meeting to clear things up.
He also emphasized that manual counting is never an option in an automatic election because transmission is done electronically.
"Manual counting might only be done if there are protests later on if that precinct is included in the random manual audit," he said.
In the case of SD cards, Balisado said they could always have another SD card and reconfigure it.
"Merong mga hubs dito sa Western Visayas. One in every province. So, madali lang yung SD cards na ma reconfigure. Kunin lang yung ID sa Manila. We couldn't reconfigure it without confirmation sa Manila. Sila yung magbigay. Reconfiguration will go through a process. Dapat may reporting and response from Manila," he said.
As to security, Balisado said that the region has been relatively peaceful with no election related incident (ERI) like killings and intimidations.
"It shows maturity of our voters. A well-informed electorate will cast away doubts," he said.
Balisado also lauded the Philippine National Police, the Armed Forces of the Philippines, and the Philippine Coast Guard for their efforts to deliver a safe, fair, and honest elections.