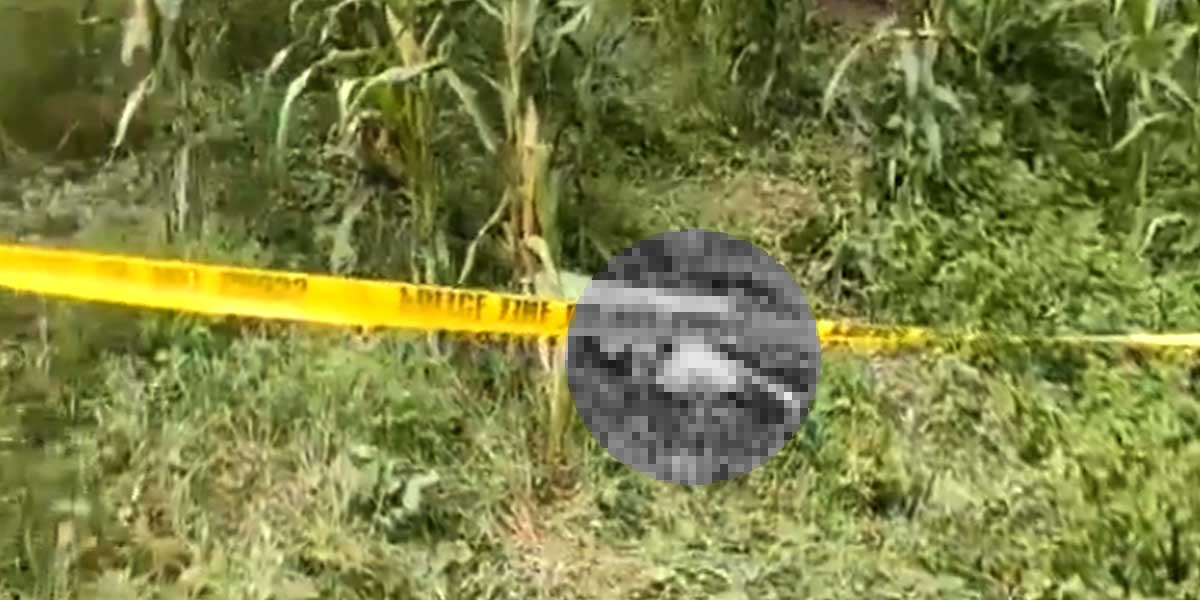 By Jennifer P. Rendon
The Bingawan Police Station confirmed it would be filing a case for murder against the two cousins who allegedly murdered a 16-year-old boy in Bingawan, Iloilo.
Lieutenant Martin Pugales, Bingawan police chief, said the two suspects were nowhere to be located immediately after the body of Ian Adorable was found morning of September 9 in a cornfield at Barangay Alabidhan.
Pugales said that revenge was seen as the motive of the incident.
Adorable, a resident of Sitio Cubay, Barangay Poblacion, was accused of raping a 13-year-old girl in May 2021. No formal complaint was charged against him.
The girl used to visit the house of Adorable's aunt where he also frequented.
The girl allegedly kept the incident to herself and only told her mother recently.
One of the suspects is the girl's older brother and the other her cousin from Libacao, Aklan.
The girl told police investigators that she saw the two suspects sharpening a knife prior to the incident.
She later saw them with blood on their hands and clothes.
"Even the girl was convinced that her brother and cousin did it," Pugales said.
Adorable was found dead with his throat slit and his body riddled with stab injuries.
Two girl cousins who were foraging for mushrooms discovered the body in supine position.
The victim was last seen alive early evening of Wednesday.
His second cousin claimed that he came from a wake in Passi City around 3 p.m. and went on a drinking binge.
At past 6 p.m. the victim was seen tinkering with his mobile phone.
"His cousin said they could have brought the victim to their house because it was just around 200 meters from his aunt's house where they were drinking," Pugales said.
But Adorable allegedly left without saying anything. His cousin thought he went home until his body was found around a kilometer from his aunt's house.
Pugales said the victim's mobile phone has gone missing and could have been taken by the suspects.
Police are doing follow-up operations to locate the whereabouts of the two suspects.