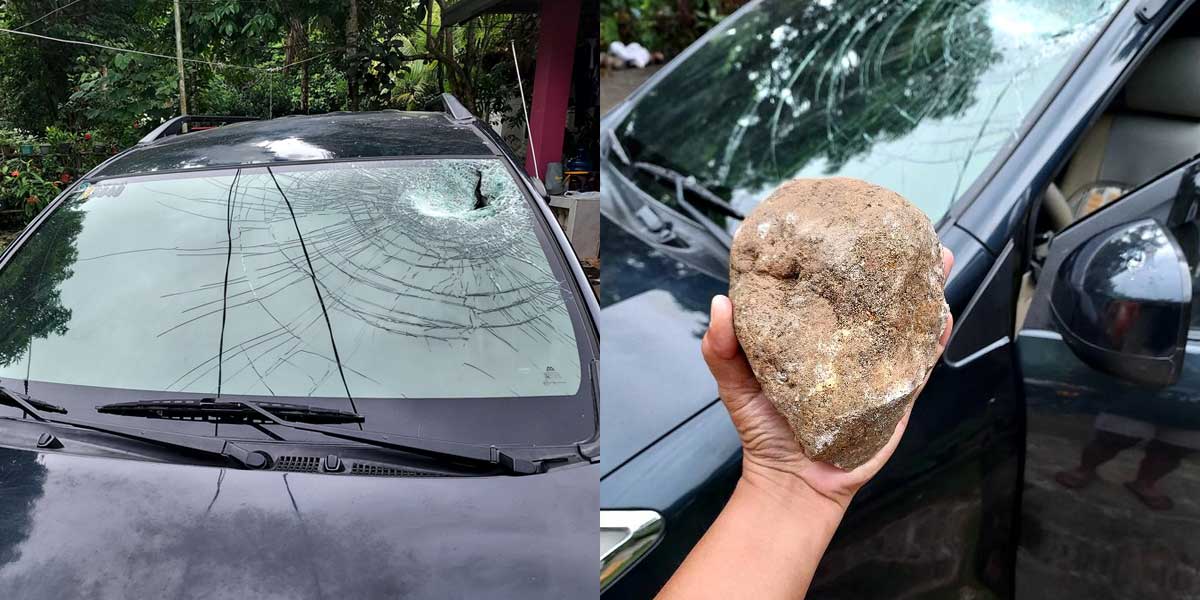 By Jennifer P. Rendon
At least seven minors were tagged in stone-throwing incidents that targeted passing vehicles in Dueñas, Iloilo.
Major Jose Rey Pabalan, Dueñas police chief, said they are asking one of the seven teenagers to present a birth certificate over doubts that he is of legal age.
The seven youngsters were implicated after a car owner posted on Facebook that their car's windshield was damaged by a flying rock.
Viola Padios said the incident happened 12:59 a.m. of May 30 as they were passing by Barangay Punong Grande, Dueñas, Iloilo.
Padios said at least three other vehicles also passed by the area around the same time.
She claimed that it was not the first time the same incident happened.
Padios' husband was driving the Toyota Avanza when the incident happened. He even had to seek medical attention for his eyes.
Police immediately checked the area after the incident, but the culprits were no longer around.
Pabalan said only Padios formally lodged a complaint with their office.
"That's why we're encouraging other victims to formally file a complaint here," he said.
It was learned that the teenagers came from a wake and decided to do their prank.
"They're not apparently high on drugs or under the influence of liquor. Tripping lang gid ila. Daw mga misguided nga kabataan," he said.
No formal criminal charges have been filed against the perpetrators.