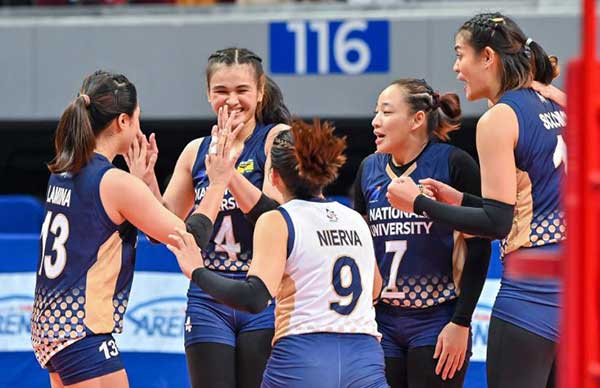 By Leobert Julian A. de la Peña
The Philippine National Volleyball Federation (PNVF) led by commission head Tony Boy Liao announced that they will be forming an all-collegiate roster for the upcoming 2022 Asian Women's Volleyball Cup (AVC).
Liao confirmed that the PNVF already sent invites to 22 hand-picked collegiate players that will undergo intensive training next month for the AVC Cup to take place from August 21-28.
The PNVF added that the national team's conflict in schedule became the main reason why they chose the all-collegiate lineup for the prestigious volleyball tournament.
With the Premier Volleyball League (PVL) planning to kick off its conference this July, Liao said that the majority of the members of the national team will have difficulty juggling their schedules for the AVC practices.
"The PNVF board has decided that for the upcoming AVC Cup, which will happen from August 21 until the end of August, we will be choosing players from the collegiate level because of the problem with the training schedule of the national team," said Liao.
If the PNVF will continue to push for an all-professional roster, the team will only have 1-2 weeks of preparation before the AVC Cup will begin.
The UAAP already finished its season with the National University (NU) Lady Bulldogs sweeping the elimination phase and the championship series against the De La Salle University (DLSU) Green Archers, concluding its year with a 16-0 finish since the Ateneo de Manila University Season 77 batch.
UAAP stars already part of the national team are Kamille Cal, Mhicaela Belen, Ivy Lacsina, Alyssa Solomon, Jennifer Nierva, Faith Nisperos, Eya Laure, Imee Hernandez, and Bernadette Pepito.
"We are just waiting for the reply of the universities of those who were invited then they will be released kasi hindi naman namin pwedeng sabihin na 'amin na 'yan. So far naman, a lot of them favorable dahil nga nabibigyan ng magandang experience, training, meron silang international exposure," added Liao.
The Filipina spikers will be going up against China, South Korea, Iran, and Vietnam in Pool A of the tournament.