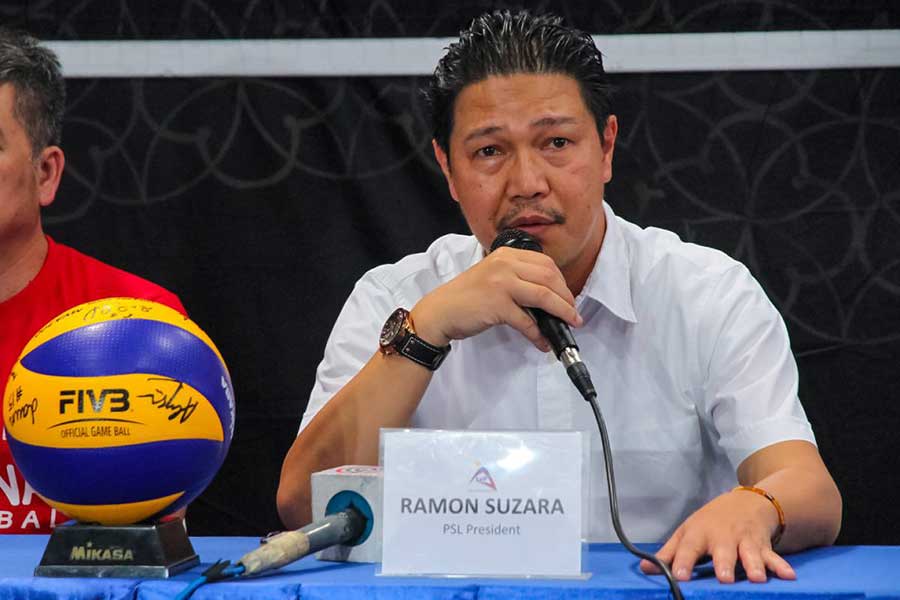 By Leobert Julian A. de la Peña
The Philippine National Volleyball Federation (PNVF) had a successful board meeting involving all eight UAAP men's and women's volleyball teams held at Adamson University.
Despite the recent fiasco between the PNVF and the National University (NU) Lady Bulldogs management after their late pull-out for the Asian Volleyball Confederation (AVC) Cup, both parties still made amends and are willing to move forward for the betterment of the national team.
Previously, the Lady Bulldogs were supposed to represent the Philippines in the 2022 AVC Cup but NU suddenly pulled out of the competition, forcing the PNVF to release them from the national pool.
Eager to form the best team possible for future international tournaments, the PNVF initiated a board meeting with the whole UAAP volleyball squad which was also attended by NU.
Present for NU were Sergio Lim and Nilo Ocampo who addressed their full support for PNVF's plans for the whole playing calendar year.
"The PNVF is thankful for the support from the UAAP. With this, we have secured a future for the national team," said president Ramon Suzara.
NU athletics director Otie Camangian, who was in a separate meeting with the Shakey's Super League, also showed his support to PNVF.
"As mentioned by the head of the team management, the team management will always be supportive of the national federation," he said.
During the meeting, the PNVF laid out the timeline of the upcoming international tournaments in the year and discussed player availability issues.
The UAAP then agreed to sync its schedule with the International Volleyball Federation world calendar to lend the best players for the national pool.