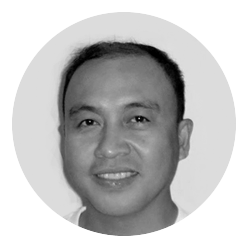 By Alex P. Vidal
"Unemployment is capitalism's way of getting you to plant a garden." —Orson Scott Card
STEPHEN and Leonidas, both residents of the Filipino community in Elmhurst, Queens are among the 1.6 million New Yorkers now facing uncertainties when the federal unemployment benefit programs expired across the country, per federal law, on September 5, 2021.
"They aren't blameless because they waited for September before they went back to work," lamented Camelo "Jun" Galinea, 64, who availed the federal stimulus package when the CARES Act became effective on March 2020 to address the unemployment problem faced by Americans amid the Covid-19 pandemic.
Stephen, Leonidas and other Pinoy workers had the chance to be reinstated in their employment but they opted to avail the government's full unemployment benefits under the Americans Rescue Plan stimulus package.
In March 2021, Congress extended these unemployment benefits only until September 5, 2021.
"Bumalik na ako sa trabaho noong pinatawag na kami ng employers namin. Yung iba ayaw pa, hinintay pa kasi nila bago mag expire ang unemployment benefits sa September kaya tuloy wala na silang trabaho (When our employers asked us to go back to work, we complied. Others who waited until the federal employment benefits expired in September lost their jobs)," disclosed Galinea, who works in a bar in Manhattan.
-o0o-
Stephen, 51, used to work as electrical technician in a midtown Manhattan hotel, while Leonidas, 47, was a doorman in lower Manhattan apartment.
"It feels good to receive unemployment benefits from the government while doing nothing, but it's different if you are working and earning as a full time employee because you contribute for your social security," sighed Felipe Madrazo, 58, security staff in a recording company.
The federal benefit programs that expired according to the Department of Labor were: Pandemic Unemployment Assistance (PUA); Pandemic Emergency Unemployment Compensation (PEUC); Extended Benefits (EB); $300 Federal Pandemic Unemployment Compensation (FPUC); and $100 Mixed Earner Unemployment Compensation (MEUC).
Unemployment Insurance (UI) benefits will continue to be paid to eligible claimants.
To be considered eligible for UI after September 5, 2021, the Department of Labor said a claimant must be unemployed and be in the first 26 weeks (or 104 effective days) of benefits.
"Claimants can find their effective days remaining in their online Payment History. Because FPUC is ending, any weeks a claimant is eligible to receive UI benefits after September 5, 2021 will no longer include the additional $300 in FPUC," announced the New York State Department of Labor.
NYS DOL said it will still review eligibility for federal benefits for weeks of unemployment on or before September 5, 2021 once the federal programs expire.
-o0o-
Claimants should always certify for weeks they are seeking and if due benefits, claimants will be paid once determined to be eligible.
New PUA claims will be accepted for a period of 30-days after September 5, 2021.
NYS DOL said it would accept those claims, evaluate for eligibility, and backdate where appropriate as required by USDOL.
New York State, meanwhile, has recently fallen below the rate established by the federal government in order for the state to qualify for the highest level of EB.
Effective August 9, 2021, EB will be available for a maximum of 13 weeks.
Claimants who have received 13+ weeks of EB will no longer be eligible for EB on their existing claim after the benefit week of August 9, 2021, but may be eligible for PEUC or PUA benefits through September 5, 2021.
New York State will not extend federal pandemic unemployment programs that expired over Labor Day weekend.
Gov. Kathy Hochul said the state's unemployment insurance trust fund has a deficit of $11 billion.
This as many employers continue to need help filling jobs and many remain unemployed.
-o0o-
But states are reportedly allowed to extend the unemployment programs, according to the CARES Act.
However, that will not happen in New York state.
Hochul said during a briefing September 5 about the Hurricane Ida cleanup, "What we determined was that the federal government has to okay allocations to us and secondly because our unemployment system was so overtaxed last year and a half that we now have an $11 billion deficit (unemployment insurance trust fund deficit) and the state law does not allow us any increases in resources as long as there is a deficit."
Instead, the governor said she was focused on job retraining for those who are unemployed.
"So, I know where the programs are and it's about connecting people helping them get retraining for a job because some of these jobs may never come back," Hochul said. "With unemployment at 5.7 percent in the Buffalo-Niagara region, we continue to see a lot of job postings around Western New York."
There has been no indication that Congress will extend these enhanced unemployment benefits as of this writing.
These unemployment insurance program were always intended to be temporary and tied to the Covid-19 pandemic, according to Zack Friedman of Forbes.
"It's possible that Congress could authorize new unemployment benefits in the future due to a further resurgence of Covid-19. However, there are no immediate plans to extend relief beyond today. That said, in the American Rescue Plan, Congress authorized $350 billion to the states to provide for unemployment financial relief," Friedman added.
(The author, who is now based in New York City, used to be the editor of two dailies in Iloilo)