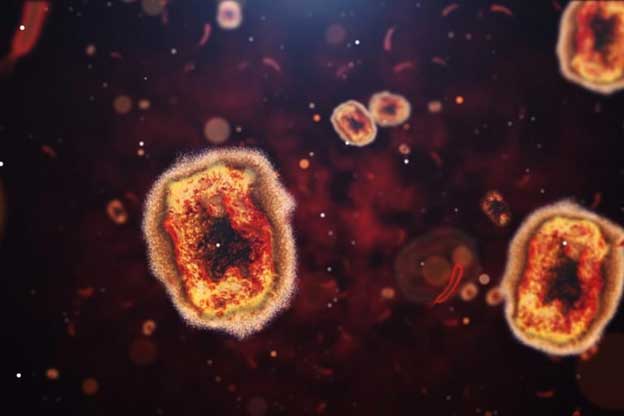 By Joseph B.A. Marzan
The head of the Department of Health (DOH) neither confirmed nor denied that the fourth case of monkeypox in the country was from the city or province of Iloilo, but her answers to the questions seemed to have confirmed this.
In a press conference, Vergeire answered questions about monkeypox cases, and referred to the alleged case from Iloilo province as the "fourth case" without making explicit confirmation.
"The 25-year-old Filipino which is the fourth case, until now we're trying to elicit specific information from the specific individual. He gave us his history, and that's how we identified his close contacts. What we are looking at right now is we want to establish the source of infection," Vergeire said after being asked by GMA's Lei Alviz on 'the case from Iloilo'.
As to the delay in confirming the case, Vergeire said they wanted to be sure about their information before relaying it publicly.
She said that the patient was only confirmed to have monkeypox on Aug 19, 2022, later than the second and third confirmed cases.
"The people need to know, especially our media partners, that we need to verify and complete our information before we share it to the public. We do not want to share information and later change it or find it's actually lacking. We need to verify everything," she added.
But Iloilo City Mayor Jerry Treñas had beaten Vergeire to the punch, disclosing further details earlier on Tuesday via an interview with Radyo Bandera Iloilo.
The mayor said that the patient worked in Iloilo City and last reported to his job on July 16.
The DOH-Western Visayas Center for Health Development (DOH-WV CHD) in Tuesday evening confirmed the details of the case.
The patient was a 25-year-old male from Iloilo province whose history of travel to places identified with monkeypox outbreaks is still being known. He is currently in isolation in a hospital.
There have been 14 identified close contacts, all of whom did not display symptoms, Vergeire said.
The close contacts included six persons from the patient's hometown, and the nurse who tended to him.
Vergeire warned the public not to share the patient's information and photos, whether verified or unverified, stating that she had already asked DOH-WV CHD Regional Director Adriano Suba-an to investigate the patient's alleged photos circulating on social media.
The DOH on Monday released a statement reminding people not to divulge information on social media, saying that this violated Republic Act Nos. 11332 (Mandatory Reporting of Notifiable Diseases and Health Events of Public Health Concern Act) and 10173 (Data Privacy Act of 2012).