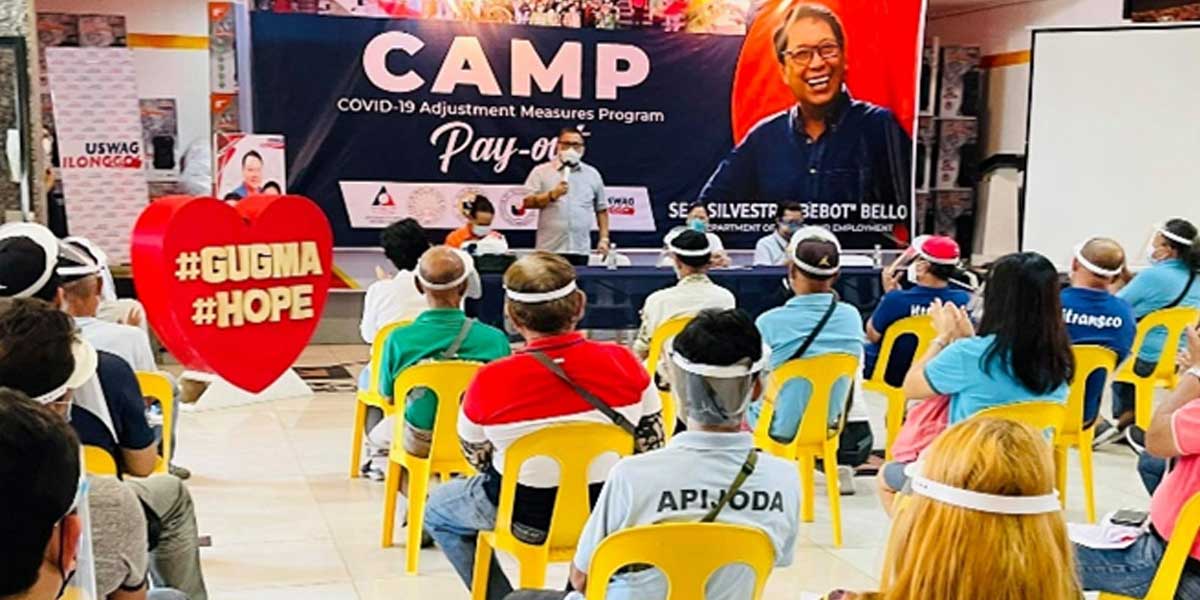 The recent CAMP and TUPAD pay-out helped the workers in the formal and informal sectors in the City of Iloilo cope with the impact of the enhanced community quarantine (ECQ) status.
The Department of Labor and Employment Regional Office No. 6 through its Iloilo Field Office (DOLE RO NO. 6-IFO) released a total of Php30,680,450 for CAMP and TUPAD beneficiaries.
Of the amount, Php26,450,000 was allocated to CAMP benefitting 5,290 beneficiaries from 18 tourism establishments and transport groups.
Mr. Raymundo Parcon, President of Iloilo City Loop Alliance of Jeepney and Operators Drivers Association (ICLAJODA) expressed gratitude in behalf of the drivers who benefited from CAMP assistance.
"Nalipay gid ang mga drivers sa bulig sang DOLE kag DOT. Bisan paano nakaturitibawas sila sa kabudlay sang pangabuhi dala sang pandemic (The drivers are happy and grateful. The assistance provided by DOLE and DOT is a great help to them amidst this pandemic)."
Mr. Parcon, who is also the West Visayas Transport Cooperative Chair, sadly shared that due to the ECQ status, almost 50% of the drivers from their association lost their income.
The impact of the ECQ status was also felt by the members of the informal sector.
Recognizing the need for employment, the DOLE RO No. 6-Iloilo Field Office fast tracked the processing and release of the TUPAD wages for qualified beneficiaries.
Php4,230,450 was disbursed for the wages of 714 beneficiaries from 15 barangays in the City of Iloilo who rendered 15 days of community service such as repair, maintenance, and/or improvement of common public facilities and infrastructure debris clearing, de-clogging of canals, debris segregation and materials recovery, stockpiling and clearing.