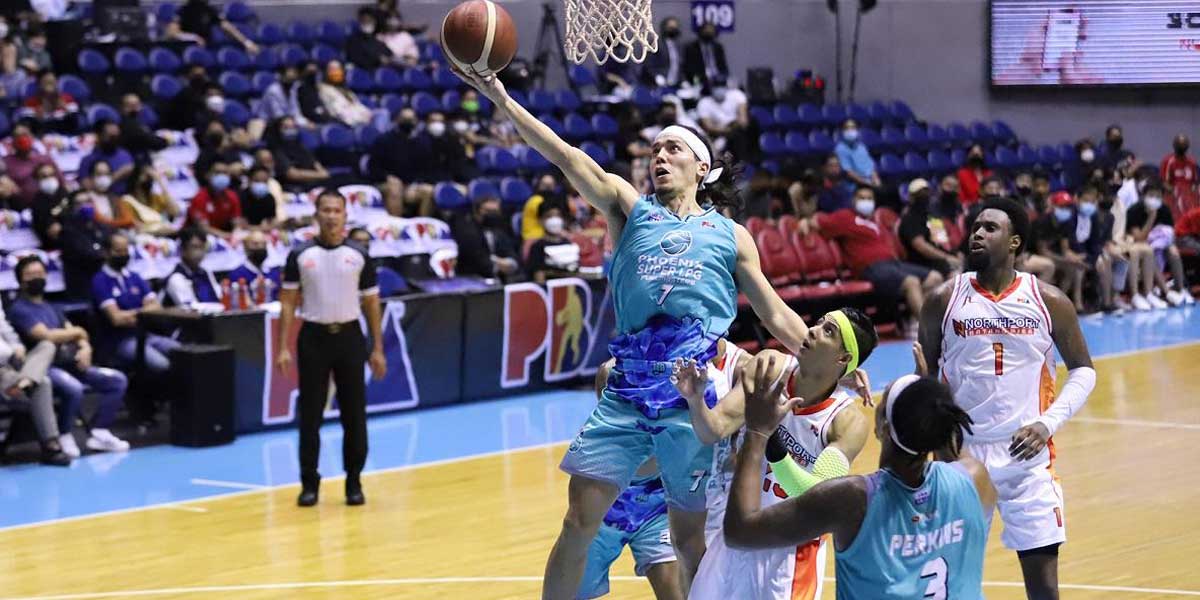 By Leobert Julian A. de la Peña
The Phoenix Fuel Masters Super LPG gave all that they had after knocking out the surging NorthPort Batang Pier team, 101-98, for the eighth and final spot of the 2022 PBA Governor's Cup playoffs.
After trailing by as much as 15 points in the first quarter, the Fuel Masters were quick to handle its in-game adjustments and flipped the switch in a gutsy second-half run that helped them outscore the Batang Pier, 55-43.
The emerging Roi Sumang of NorthPort put on a show on the perimeter against the Fuel Masters which led to their huge first-half burst backstopped by the relentless drives to the basket by Jamie Malonzo.
It was in the third quarter when Phoenix started to pick up their pace as Matthew Wright set up his teammates perfectly with the savvy RR Garcia penetrating at will that gave NorthPort a huge problem in their perimeter defense.
One of the unsung heroes during the showdown was enforcer Nick Demusis who balled the lights out in the last seven minutes of the third period including the momentum-shifting shot while laying down that cut NorthPort's lead to just two, 68-70.
Aside from the spectacular H-O-R-S-E shot by Demusis, the Phoenix swingman added another deuce underneath off a Du' Vaughn Maxwell pocket pass in the paint.
The Phoenix momentum didn't stop there as Maxwell gave them their first lead of the game after scoring on an and-one against the defense of Arwind Santos.
NorthPort would strike back with their own offensive run that helped the game turn into a classic see-saw affair.
With 1:29 remaining in the final canto, Santos gave NorthPort the lead off a crucial three-pointer, 97-98, but Wright's drive of the game shut the doors for coach Pido and his boys after cashing in a three-point play with 27 seconds left.
Garcia then iced the game for Phoenix after sinking the last free throw that set them up against the hottest team in the league, the Magnolia Hotshots, in round one of the quarterfinal.