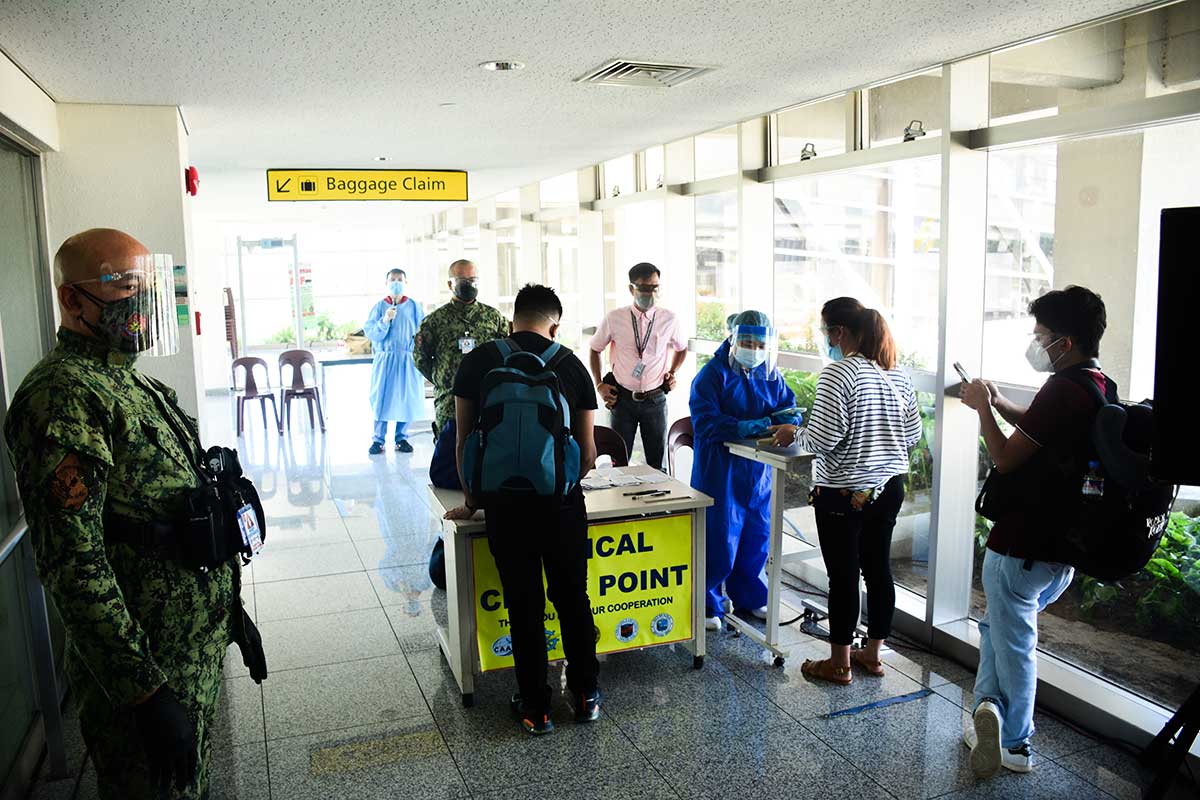 By Joseph B.A. Marzan
The Lambda variant (lineage C.37) of the coronavirus disease 2019 (COVID-19) has made its way to the Philippines, with the country's first case confirmed in a Negros Occidental town, the Department of Health-Western Visayas Center for Health Development (DOH-WV CHD) reported Monday.
The DOH central office first confirmed the Lambda case on Sunday, August 15, as a 35-year-old pregnant female who was asymptomatic and tagged as recovered.
DOH spokesperson Undersecretary Maria Rosario Vergeire then confirmed on Monday that the patient was identified as a local case in Region 6, but declined to state her area of residence.
The DOH-WV CHD later confirmed in a press release that the patient was a resident of Valladolid town who tested positive for COVID-19 via Reverse Transcription-Polymerase Chain Reaction (RT-PCR) on July 2.
She had been tagged as recovered after a negative swab result on July 16, but again tested positive on July 22 after routine RT-PCR testing for pregnancy admissions at the Corazon Locsin Montelibano Memorial Regional Hospital (CLMMRH) in Bacolod City.
Her specimen was sent to the Philippine Genome Center in Quezon City for sequencing on August 2.
RT-PCR testing was also done on her identified close contacts and her newborn baby shortly after birth. They all yielded negative results.
Both mother and child were transferred to a Temporary Treatment and Monitoring Facility (TTMF) shortly after delivery and were released on August 6.
The DOH-WV CHD received the sequencing results on August 15 from the Epidemiology Bureau, after which the Negros Occidental Provincial Health Office was notified. The patient and her baby have been scheduled to undergo RT-PCR testing again.
The Lambda variant was first identified in Peru as early as August 2020, but was only tagged as a Variant of Interest (VOI) by the World Health Organization (WHO) in June 2021.
Studies have shown that this variant was "more highly infectious" than the Delta (lineage B.1.617.2) variant.
A Chilean study which is yet to be peer-reviewed also suggested that the Lambda variant was resistant to the CoronaVac COVID-19 vaccine.
The vaccine made by Chinese biotech firm Sinovac accounts for majority of Filipino inoculations and the bulk of the country's COVID-19 vaccine stockpile.
The DOH reminded the public that the minimum public health standards and getting vaccinated were still the best defense against COVID-19 and any of its variants.
"Everyone should remember to wear their masks properly, wash their hands, observe physical distancing and ensure proper ventilation whenever they are indoors."