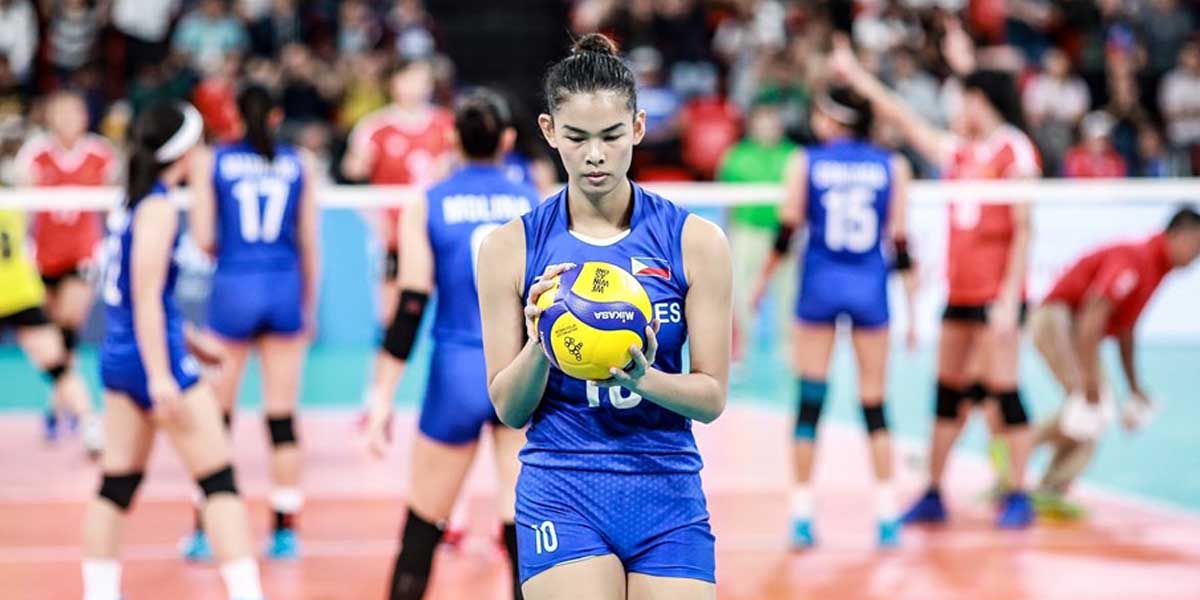 By Leobert Julian A. de la Peña
A familiar face will be reinforcing the Philippine Women's volleyball team for the upcoming 2022 Southeast Asian Games in Hanoi, Vietnam.
Majoy Baron, one of the greatest middle blockers in the sport, was added by the Philippine National Volleyball Federation (PNVF) into the final national roster as five original members were dropped at the last minute.
Jia Morado-De Guzman, Kianna Dy, Kalei Mau, Jasmine Nabor, and Dindin Santiago-Manabat reportedly dropped their national team invitations and will no longer join the team in their overseas training in Brazil on April 12.
Volleyball fans and analysts were dying for a reason why Baron was left out of the original proposed lineup by the PNVF coaching staff months ago after their announcement of the initial pool.
Now with Baron back in the team, she will join a star-studded frontline of Jaja Santiago, Alyssa Valdez, Kat Tolentino, Ria Meneses, Aby Marano, and Dell Palomata.
Completing the 16-member squad are Jema Galanza, Mylene Paat, Deanna Wong, Kat Arado, Dawn Macandili, Ces Molina, Iris Tolenada, Casiey Dongallo, and Jelai Gajero.
"All these foreign trips are really very, very important for our national teams. I know it's very costly, but I'd like to thank Rebisco, the Philippine Sports Commission (PSC), and the Philippine Olympic Committee (POC) for supporting this endeavor," said PNVF president Tats Suzara.
After they practice in Brazil, the PH women's squad will look to finalize things in the country as they prepare to fly to Vietnam and play from May 12 to 23.