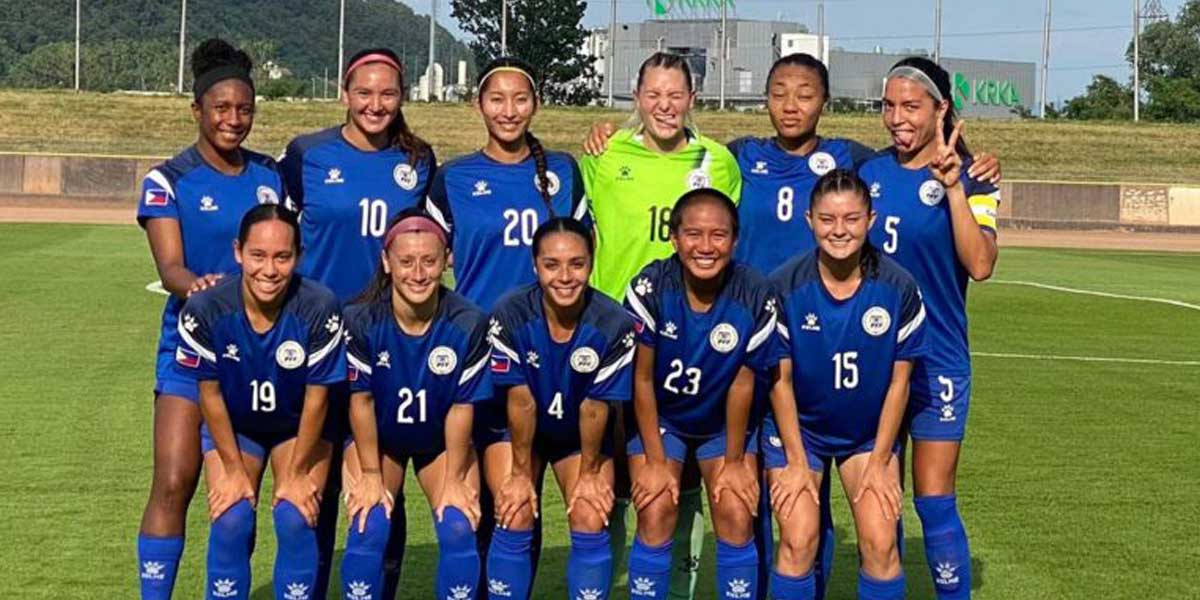 By Leobert Julian A. de la Peña
The Philippine Women's national football team's preparation for the upcoming 2022 AFF Women's Championship is drawing positive results after a huge 3-0 win over Bosnia and Herzegovina in an international friendly match.
Just like their previous international friendly matches, the PHL Women's squad led from the get-go and showed excellent passing that helped them generate three goals in the contest.
The Filipinas also made sure to apply the lessons they acquired during their friendly match against the Republic of Ireland where they lost, 0-1.
During the match, the Filipinas weren't able to hold their last defensive backline which allowed Ireland's striker Lily Agg to send in the goal in the 37th minute of the first half.
Against Bosnia and Herzegovina, the Filipina booters displayed a tighter approach to their defensive philosophy and suffocated their opponents on defense for the whole 90 minutes.
Tara Shelton kicked off the PHL's goal party just seven minutes into the game and cashed in a leftie quick strike that went straight into the opponent's goal.
31 minutes after Shelton drew first blood, superstar Sarina Bolden added another goal for the PHL after converting on a short-tap kick to help the team gain full momentum heading into the second half.
Bosnia and Herzegovina attempted to storm back and had two attempts in the next 20 minutes but PHL's improved defensive schemes abled them to hold their backlines and reset again for possession.
Bolden once again stepped up and delivered the finishing touch after scoring a brace in the 82nd minute with a powerful kick that just managed to fly below the bar of the goal post.
Bosnia and Herzegovina will have the chance to avenge their loss against the Filipinas as they are set to meet again on the pitch tomorrow.