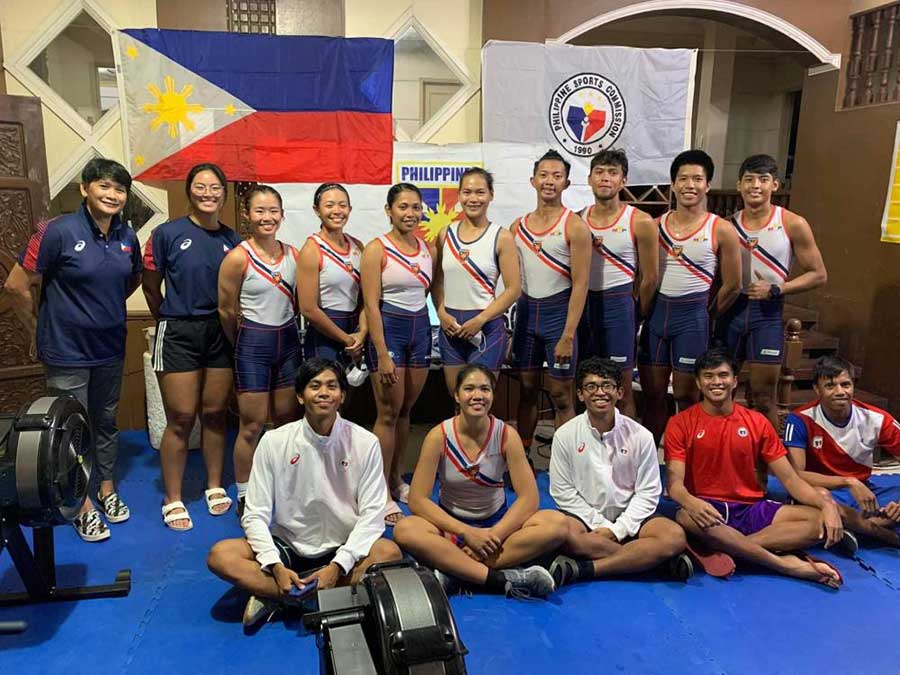 By Leobert Julian A. de la Peña
The Philippine rowing team had an impressive start to their new year after grabbing six silver medals and two bronzes during the 2022 Asian Indoor Virtual Rowing Championships.
Tokyo Olympian Cris Nievarez led the way for the PHL team after winning a silver medal in the U-23 men's 200-meter category.
The 21-year-old rowing sensation earned praises after a stellar Tokyo Olympics campaign where he qualified in the quarterfinals of the men's singles sculls.
Aside from Nievarez's exemplary outing, Kristine Paraon added two more silver medals after a dominant finish in the U-23 women's 2000-meters and 500-meters category.
Summing up the list of the silver medalists are Joachim De Jesus and Zuriel Sumintac in the lightweight men's 500-meters and Alyssa Go in the women's 500-meters category.
Meanwhile, Christian Joseph Jasmin, who joined the lightweight men's 2000-meters and Kharl Julianne Sha in the women's 500-meters, delivered the two bronze medals.
Despite the limited bubble setup at the La Mesa Ecopark, the national rowers still delivered their best and had a decent pre-tournament warm-up before the 2022 Southeast Asian Games to be held in Hanoi, Vietnam.
After the prestigious 2022 SEAG in Vietnam, the rowers are looking to join the 2022 Asian Games in Hangzhou, China.