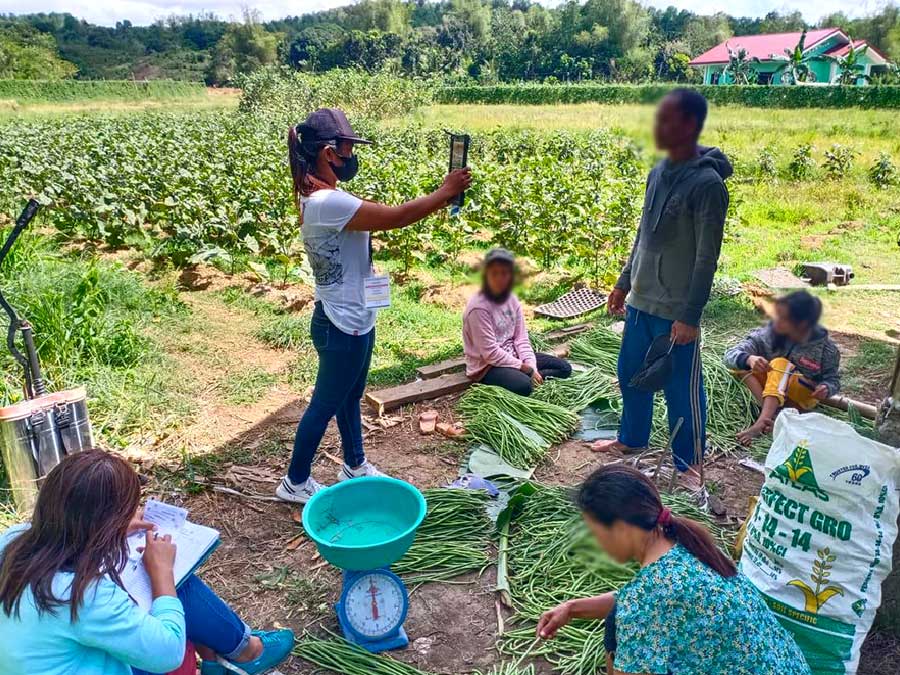 The Philippine Identification System (PhilSys) Assisted Step 1 Registration in Guimaras registered a total of 54,260 Guimarasnons from Jan 18, 2021 to March 31, 2021; 79.43% more than the 30,240 target registrants in the province for the first quarter (Q1) of 2021.
The Assisted Step 1 Registration of the PhilSys involves PSA data collectors conducting house-to-house interviews in pre-identified barangays in the province to collect the demographic data of individuals aged 0 years old and above where registrants aged 5 years old and above will be scheduled for the PhilSys Step 2 Registration which involves the capture of biometric data: complete set of fingerprints, iris scan, and front-facing photograph at assigned PhilSys registration centers all over the province, while registrants below 5 years old will be scheduled for the Step 2 Registration once they reach the age of five.
Of the total number of Guimarasnons registered, 13,118 individuals were from the town of Buenavista; 13,837 from the town of Jordan; 10,994 from the town of Nueva Valencia; 9,509 from the town of San Lorenzo; and 6,802 from the town of Sibunag.
Pre-identified barangays covered in March were Piña in Buenavista; Balcon Melliza and Sta. Teresa in Jordan; Igang in Nueva Valencia; Aguilar and Sapal in San Lorenzo; and Ayangan and Sabang in Sibunag.
For February, barangays covered were Balcon Maravilla and Morobuan in Jordan; Sto. Rosario, Rizal, Old Poblacion, and New Poblacion in Buenpavista; Canhawan, Guiwanon, Igdarapdap, Panobolon, and San Roque in Nueva Valencia; Cabungahan, Sebario, and Gaban in San Lorenzo; and Bubog, Sebaste, and Tanglad in Sibunag.
In addition, for January, pre-identified barangays covered were Hoskyn and Rizal in Jordan; Supang and Zaldivar in Buenavista; Dolores and Tando in Nueva Valencia; San Enrique in San Lorenzo; and Dasal in Sibunag.
Individuals registered on Q1 of 2021 will be properly notified by the PSA Central Office through text messages for the Step 2 Registration scheduled on the months of April, May, and June 2021.
"We are urging the public to wait for their schedule so that we could adhere to the health and safety protocols to ensure everybody's safety," said PSA Guimaras Chief Statistical Specialist Nelida B. Losare.
The Assisted Step 1 Registration has been extended nationwide from April 5 to April 30, 2021 to cover barangays in the country with no internet connection and weak cell reception.
Guimarasnons who will not be registered in the PhilSys in January to April 2021 will be registered on the remaining months of the year either through the Assisted Step 1 Registration or via online registration.