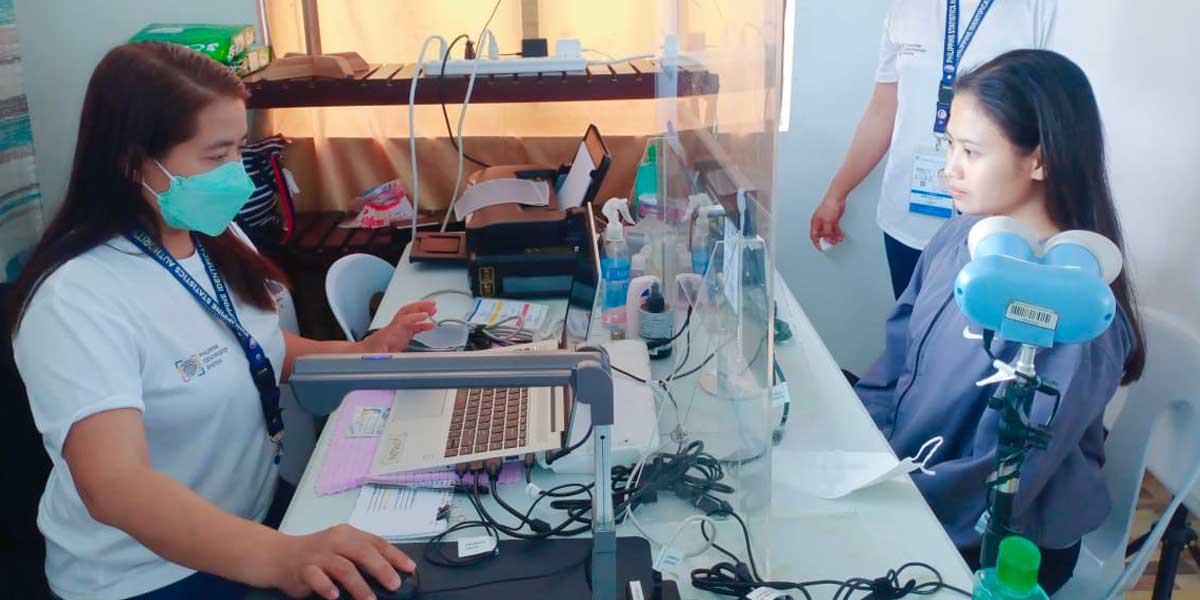 A total of 10,888 Guimarasnons were registered as of Feb 23, 2022, accounting for 13.07 percent of the 83,298 total provincial targets since PhilSys Step 2 Registration resumed on Jan 24 in the province of Guimaras.
"The 10,888 registrants were from Buenavista, San Lorenzo Registration Centers and Fixed Registration Center (FRC) in Jordan, Provincial Statistics Officer. The FRC registered a total of 2,400 while in Buenavista, and San Lorenzo Registration Centers recorded 3,973 and, 1,564, respectively," Provincial Statistics Officer Nelida B. Losare said.
Losare also explained that since the PhilSys Step 2 Registration resumed its operation, only Sibunag Registration Center was closed temporarily due to an Office Memorandum on workload reduction.
The Nueva Valencia team decided to conduct mobile registration per barangay to reach residents who are not able or willing to get registered in the center due to travel time and expenses.
"To effectively reach those unregistered residents in Nueva Valencia, the PhilSys Guimaras designed a schedule of mobile registration per barangay," Losare said.
Losare also explained that before the PhilSys Registration Centers reopened, the Registration-Based Personnel conducted a refresher training to debrief and calibrate the registration kits to provide better services to the Guimarasnons.
"Aside from aiming of reaching the total target before December 2022, we are urging the Guimarasnons to register to the National ID as this will provide a valid proof of identity as means of simplifying public and private transactions," Losare said.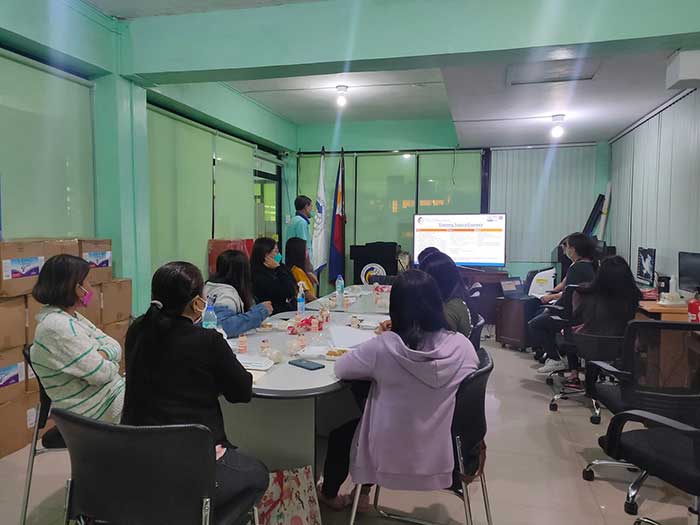 "Given that PhilSys Registration Teams also entertained walk-in applicants in the recent three (3) registration centers, adhering to the health and safety protocols such as the wearing of face mask and social distancing was still mandatory," she added.
Meanwhile, Losare also believed that the online system where the public can book an appointment via a web portal: http://register.philsys.gov.ph will help Philsys Guimaras hit its target before the year ends.